An AI technology professional who believes in uplifting the lower socio-economic strata of society through her work and efforts, Angela Kim is truly a force to reckon with. Cheering people on and helping them on their journey in her best capacity is one of the many ways in which she gives back to society. An ardent ice-skater, Angela hopes to work with one of the world's major football leagues someday! 
GLEAC has partnered with this awe-inspiring human for Lovely Humans. As part of this one-of-its-kind project, GLEAC will be minting Angela's time as an NFT! What does that mean? You will be able to bid for 5 hours of Angela's time that you can use over the period of a year. Angela is a prestigious member of the #GLEACMentorCommunity and she talks passionately about changing the world through AI.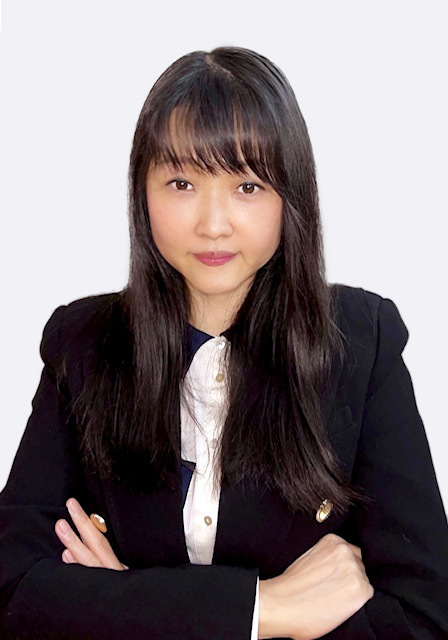 In a chat with GLEAC, Angela spoke about her 3 greatest achievements and her proudest moment. Take a look!
GLEAC: What, according to you, makes GLEAC's Metaverse project unique?
Angela: The main reason I think that GLEAC's Metaverse project – Lovely Humans – is unique is that it's centered on the exchange of human ideas and knowledge via the technology of the metaverse. We work on developing so much technology on a daily basis that we often forget that the purpose of this technology is to serve humans. It is a meaningful project which puts the community at the center and is one of the best examples of responsible use of technology.
GLEAC: How do you think your NFT buyer will benefit from minting time with you?
Angela: Several people in my network are aware that I work to promote diversity and inclusion in AI. That, I believe, is the special aspect of my NFT. I try to contribute and work towards achieving ethical AI technology and I hope to help others achieve similar goals in whatever they are doing.
GLEAC: Why is it important to adopt Web3 tools?
Angela: There are untapped benefits to decentralized platforms. Many people think web3 is hyped, but these emerging technologies play a huge role in democratizing technology by giving power back to people. Web3 tools promote transparency and responsibility like nerve before. It allows not just profit-sharing, but also vision-sharing.
GLEAC: Which projects would you like to work on if you were to co-create something with your NFT buyer?
Angela: My personal project for the last few years is to help the indigenous community in any way I can. I want to work with the indigenous community on art, music, languages, or any other project that will benefit them.
GLEAC: What is the one learning of your professional journey you would like to share with the world?
Angela: I believe I am where I am today because so many people helped me along the way. People who shared their time and wisdom with me without thinking about any personal benefits. From my teachers to my colleagues, it is their help that has gotten me to where I am today. Always loom to your left and your right. If there is someone who needs your help, and if it is in your capacity to help them, do it. It's a magical feeling.
GLEAC: Which hard skills v/s soft skills are required for your role?
Angela: a lot of people believe that coding is needed in the early stages of AI, and a lot of students believe that if they are not good at coding, maybe they can't have a successful career in AI technology, but that's not true. There are so many roles that you can play in AI and other emerging technologies. Different skill sets form a successful team. Figure out what you like doing and connect that with the jobs available in the field you're interested in. That's the hard skills part. When it comes to soft skills, you need to have empathy and be thoughtful. It's important to always remember the human aspect and the end user of your product or service.
GLEAC: What are your other hobbies or interests?
Angela: When I was in primary school, I was trained as an ice skater. Originally, I'm from South Korea. I love skiing, snowboarding, and ice skating. I'm also a soccer fanatic. Hopefully, one day I can work for Barcelona if they have any AI needs. But, AI is also my hobby, not just my work. So sometimes it gets difficult to separate my passion from my projects.
GLEAC: Which is your proudest moment?
Angela: I work with several lower socio-economic high school students. Just before COVID, we hosted an AI camp and invited these students. Most of them weren't aware of AI or how it works. But through this camp, we taught them about responsible AI and data. We worked with them for two years and most of these students appeared for university exams in this field. There was this one girl in particular who got first class. All the others who got first class were from private schools. She was the only one from a lower socio-economic background and from a non-private school that secured first class. And in her testimony, she said that it is because of this camp that she was able to achieve what she did.
GLEAC: It's 5 years from now, and we meet on a plane, who have you become and where are we going?
Angela: I hope that in 5 years I'm a global evangelist of AI technology. I hope that by that time, I've got more people to believe in the power of AI. If we are able to find a destination in space that will help with our current climate problems and we are able to come up with a solution, I'd love to be a part of that movement. 
GLEAC: Which, according to you, are your 3 greatest achievements?
Angela: It was my professor in university who encouraged me to take up AI technology in Data Science and I'm glad I listened to him. I'm also a devout Christian and when I reached my senior manager role, I started looking around to find ways to help my community. I work with several non-profit organizations to take AI to the masses. I'm also a mother to one amazing child and I'd like to think that it is one of my fondest achievements.
We give you access to 5 hours of Angela's time through this one-of-a-kind NFT. For more awesome content from our other mentors check out our blog (www.gleac.com/blog). Visit our website (www.gleac.com) and also head on over to Lovely Humans (www.lovelyhumans.io) to learn more!