A digital expert, healthcare specialist, and MedTech aficionado – Sibu Siddique – has 24 years of diverse experience across Field Services, Pre-sales, Solution Architecture, Product Management, Org. Design, and Business Operations. He learned early on that driving change and producing meaningful results keeps him driven to achieve great things.
GLEAC has partnered with this awe-inspiring human for Lovely Humans. As part of this one-of-its-kind project, GLEAC will be minting Sibu's time as an NFT! What does that mean? You will be able to bid for 5 hours of Sibu's time that you can use over the period of a year. Sibu is a prestigious member of the #GLEACMentorCommunity and he talks passionately about MedTech and healthcare.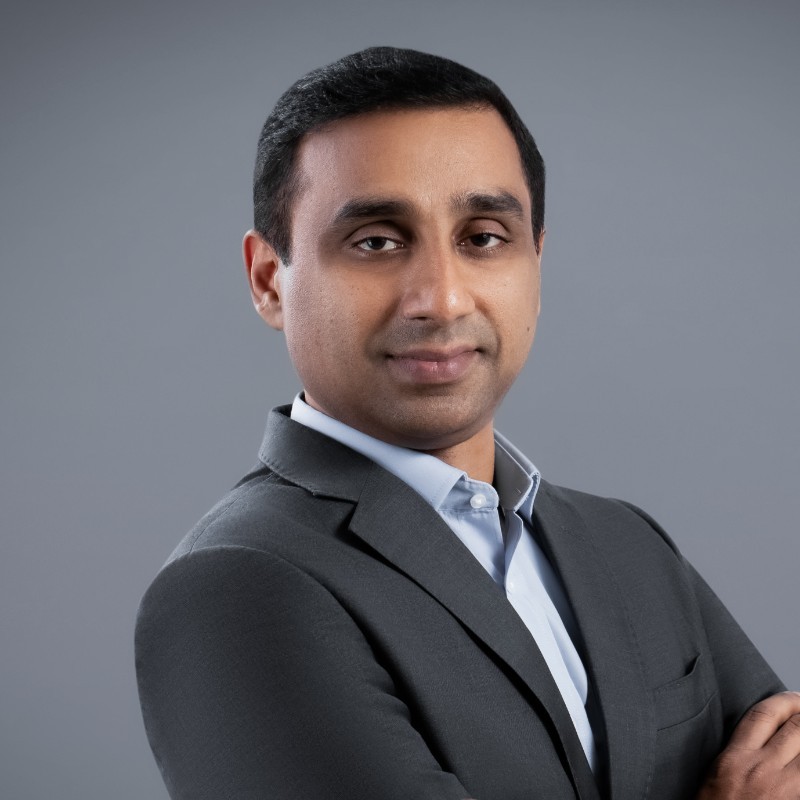 In a chat with GLEAC, Sibu spoke about his proudest moments – both personal and professional. Take a look!
GLEAC: What is the one learning of your professional journey you would like to share with the world?
Sibu: If you want to succeed, you need to be passionate about others' success. A lot of people are focused on their own success, overlooking how they can add value and contribute to someone else's journey. When I look back on my journey, most of my own successes have been a result of adding value to another individual's journey. This is also akin to servant leadership. It mainly means removing barriers and bottlenecks for those working under you and helping them become successful so that it eventually comes back to you.
GLEAC: Which projects would you like to work on if you were to co-create something with your NFT buyer?
Sibu: The Metaverse is a great concept. I was always intrigued by this alternate ecosystem and I would love to co-create in that space. Couple that with my background in healthcare and MedTech, and I want to work on projects that will add value to patients and people – not just from a business standpoint, but also from a humanitarian standpoint.
GLEAC: Which hard skills v/s soft skills are required for your role?
Sibu: I'm the Vice President of Digital Transformation for Customer Success at GE Healthcare. A large region comes under my purview. This includes the Middle East, Africa, and Turkey. So people management skills are key for someone in my position. While operational and digital skills constitute the hard skills required for my role, emotional intelligence and empathy are the soft skills needed. If you are able to balance the hard skills and soft skills and bring about a successful outcome for your customer, and by that extension, for your company, that would be a win-win for all parties involved.
GLEAC: Do you have any other hobbies or interests?
Sibu: In my free time, I practice frugal innovation. This is especially true because we practiced frugality day in and day out while growing up. I spend a lot of time reading and learning about frugal innovation and how to apply it in my daily operations. I test out a few innovations at home, and depending on their success, I extrapolate them to my business. Also, I love spending time with my family and I tru to catch movies with them any chance I get.
GLEAC: What is your proudest moment?
Sibu: If I talk from a career standpoint, we deployed an application that amassed more than 28 million subscribers in just two-and-a-half years and has clocked over 130 million transactions! When we hit the 100 million mark for transactions on that particular app, that was a proud moment for me as well as the entire team that worked on that app. That's one of the biggest career highlights I've had to date. On the personal front, I have a son and a daughter. One of my personal proud moments includes seeing my daughter on stage performing ballet and making it on her school's team. This is because I helped her in the process and seeing her achieve her goal was an achievement for me as well.
GLEAC: It's 5 years from now, and we meet on a plane, who have you become and where are we going?
Sibu: I hope that 5 years from now, I'm on a plane to Greenland or Iceland with my family. My son will have graduated and we would be taking a vacation. I'm hoping that by then I will have amassed enough to balance what I need to be achieving in my professional life with my personal life. And we are having a conversation about what I've achieved so far and what I intend do in the future.
GLEAC: What are your 3 greatest achievements?
Sibu: The application we created and how it blew up in terms of subscribers and transactions recorded was one of my greatest achievements. The application in question grew faster than Uber and some other disruptive applications in that country. Another achievement I'm really proud of is that I have worked with managers from 14 different ethnic origins in my 24-year-long career. On average, I had to reinvent myself every year and a half to adapt to my new manager. On the personal front, my 2 children are my greatest achievements. I hope they are proud of their parents in the future.

We give you access to 5 hours of Sibu's time through this one-of-a-kind NFT. For more awesome content from our other mentors check out our blog (www.gleac.com/blog). Visit our website (www.gleac.com) and also head on over to Lovely Humans (www.lovelyhumans.io) to learn more!