Having to re-enter a workforce at any point is always a daunting task. But having to do it much later in life can be even scarier. But Cecilia Moudaber did just that and she did it with panache. Cecilia is a Human Resources generalist and soft skills expert. Her main aim in any organization is to align team members' performance and behaviors through ongoing monitoring and development so as to benefit both the organization as well as the employees.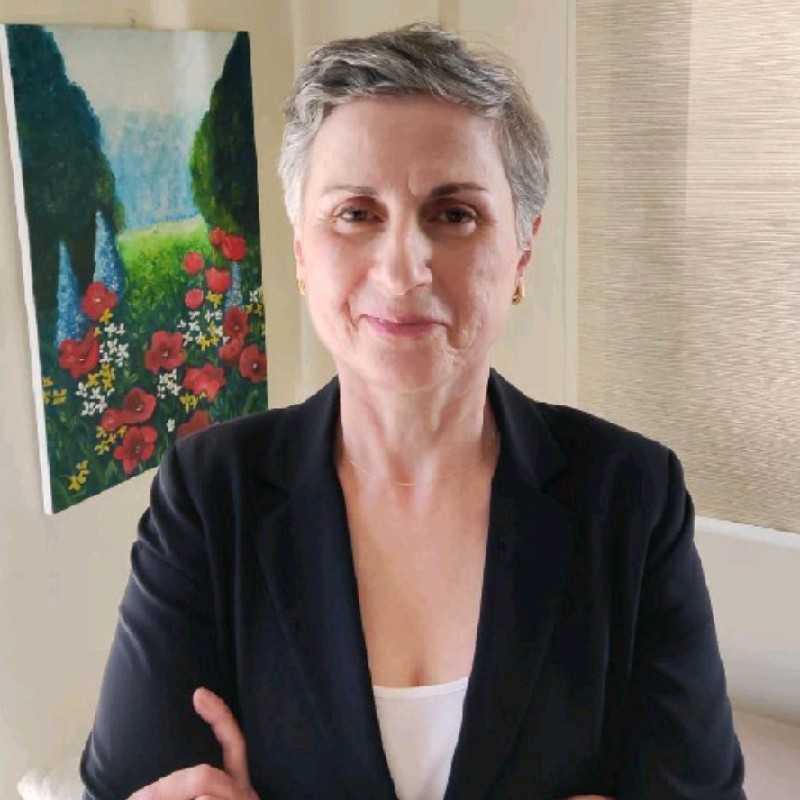 In a chat with GLEAC, Cecilia spoke about the people who got her to where she is today and the biggest learning of her life. Take a look!
GLEAC: Who do you have to thank for a decision that you made that got you where you are today?
Cecilia: The power of education is indisputable. I'm eternally grateful to my parents for providing me with a solid education that helped me find my way in the world. There are some amazing people who enter your life like a ray of hope and fill it with clarity and sunshine. For me, that was my former university instructor and mentor – Fay. She gave me my first break when I re-joined the labor force in my forties! I'm also so thankful to all subsequent decision-makers who entrusted me with organizing and improving a key factor in their organizations.
GLEAC: What is your superpower soft skill? How do you use it in your job in your sector?
Cecilia: I have always believed that I am great with people. So if I had to pick one superpower soft skill, it would definitely be my people skills – persuading and connecting with others! All-in-all, I'm a genuinely compassionate human being and relate to others on a deeper level with ease. I'm also an active contributor to addressing people's interests. This includes being result-oriented and an active advocate for achieving organizational goals.
GLEAC: What hard skills and soft skills are needed for your job?
Cecilia: Business knowledge is extremely essential in my line of work. You need to know what kind of talent and skill set is hot in different industries. You can then use this industry knowledge to develop a strategic outlook for hiring and talent retention. HR has an array of different responsibilities. While you might be specializing in any one, like talent acquisition, you also need to be well-versed with the other aspects. Not many stress the importance of knowing and understanding the country's legal framework you're working in, but it goes a long way to protect the organization you're working for from potential mischief-makers. Also, tech savviness in any field is critical in today's day and age. That sums up the hard and soft skill sets needed in my line of work.
GLEAC: How does your job impact the balance sheet of your company- which departments does it affect and how?
Cecilia: I manage people. My job in Human Resources involves dealing with and helping people day in and day out. What most companies fail to understand even today is that people are at the core of every business. Dissatisfaction at work, with policies, goals, management style, and culture can directly impact a company's bottom line. So my job involves understanding where people are at mentally and emotionally so they can do their job just fine.
GLEAC: If you had to attract more talent to your team from another sector, who would you want, and with what skill sets?
Cecilia: Skills can be honed, but the ability and willingness to learn and take on responsibility is what an ideal employee should have. When I'm looking to hire, I try to understand where a person is coming from and where they intend to go with the job they are taking on. When I'm hiring talent, I give foremost importance to a positive and collaborative attitude and the willingness to learn and grow.
GLEAC: Which are the 3 must-have soft skills for newbies looking to enter your sector?
Cecilia: Human Resources is all about people and will always be. As such, people skills will continue to be at the top of any job description of an HR individual. But beyond that, genuine compassion and a result-oriented attitude will help you achieve the goals your company has set for you.
GLEAC: Which skills will those belonging to your sector have to acquire to become indispensable?
Cecilia: At some point, we've all needed mentoring and guidance. If you're in a position to help others, always choose to do so. HR professionals deal with data on a daily basis. There's so much data to sift through. As such, data analysis will help you become more organized and reach your goals faster. A strategic outlook will also come in handy to help your organization plan what the next few quarters will look like without hiring excess talent or making do with too little.
GLEAC: If you had to explain your job to a 5-year-old, how would you do it?
Cecilia: My main job is to support in creating a work environment where people know what is required of them and are eager to achieve it.
GLEAC: Work in your sector can get rigorous. How do you keep up the mojo?
Cecilia: Because we are dealing with people on a daily basis, work can get taxing and draining for most of us. But if you have a clear and agreed mission, it makes life simpler for all the parties involved. Once you have a set mission and vision, use it as a compass. There will be times when you will move away from this mission at hand, and that is fine. When this happens to me, I re-calibrate and move forward. Also, my biggest learning in life is to never regret what cannot be remedied or undone!
The #GLEACMentorCommunity enables its mentors to network with like-minded individuals from over 47 countries through sharing knowledge, unlocking business opportunities, access to all of GLEAC's monthly events, and much more! Interested in being part of our expert mentor community?
Email us at: mentor@gleac.com or apply through this link. For more awesome content from our other mentors check out our blog (www.gleac.com/blog). Visit our website (www.gleac.com) and also for our NFTs head on over to Lovely Humans (www.lovelyhumans.io) to learn more!