It takes courage to forego what you're good at and what you're comfortable with in order to embrace change. Change doesn't come easily for most. And yet, we often find that those who dare to follow their heart are often the ones who are the most at peace with themselves. Genevieve Jordan is one such dynamic individual! In addition to being an outstanding leader and a superb communicator, Genevieve has proven successful in building brands and supply chain alignment projects.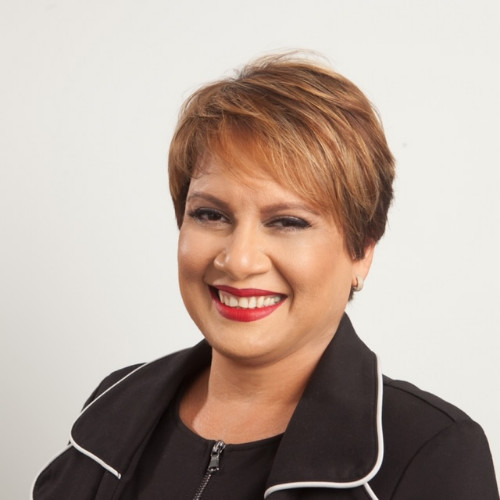 In a chat with GLEAC, Genevieve spoke about leaving her 9-to-5 job to pursue her passion. Take a look!
GLEAC: Who do you have to thank for a decision that you made that got you where you are today?
Genevieve: I have to thank a mentor/colleague who urged me to move on from a 9-to-5 environment and return to being an independent consultant. This decision led me to be more aligned with my purpose and helped me realize that change is a part of life.
GLEAC: If a future version of yourself had to thank you for something you are doing right now, what would it be for?
Genevieve: Spending time with my daughter (trying to be her mentor!) and encouraging her to build her own interior design business. Helping her find her foothold in an industry she loves has been my biggest accomplishment to date.
GLEAC: What is your superpower soft skill? How do you use it in your job in your sector?
Genevieve: The ability to ask the right questions. I spend a lot of time helping business leaders re-think or demystify the 'why' behind their companies. Purpose-driven companies have a much better chance to build their brands and grow their businesses.
GLEAC: How does your job impact the balance sheet of your company- which departments does it affect and how?
Genevieve: I am the founder, and owner of my consulting practice, my job affects all my financial statements! Client acquisition and relationship management are key in this business.
GLEAC: Which are the 3 must-have soft skills for newbies looking to enter your sector?
Genevieve: My sector is ever-evolving and hence – not just newbies – but even seasoned professionals need to evolve in order to stay relevant. But the three skills that I believe are timeless are active listening skills, financial literacy, and effective communication skills.
GLEAC: Which skills will those belonging to your sector have to acquire to become indispensable?
Genevieve: The ability to understand the digital economy and communication touch-points is crucial in this day and age and as such is likely to make a person indispensable in my field of work.
GLEAC: Are there any soft skills you need to work on to better yourself?
Genevieve: Yes, active listening and time management. It's so important to be fully present in the here and now when someone is talking and you'll be astonished by the number of people who tend to zone out – even during important discussions.
GLEAC: What is the one learning of your professional journey you would like to share with the world?
Genevieve: My professional journey was non-linear, life throws you curved balls that often make you deviate from the path that you think is yours. Be open to change and continuous learning. Use your inner compass to find your focus during times of uncertainty.
GLEAC: Every career has its pros and cons. What are the good and bad aspects of your career?
Genevieve: Pros:
Choice – I can choose the companies that I wish to work with and the projects that I am interested in completing
Flexibility – I can work during the hours that I choose for most of the times
Networking – Able to form personal and professional connections with more people
Variety – I work for companies in different industries, so I am always learning, the reading never ends
Cons:
Working hours – Deadlines are demanding with long hours, sometimes challenging for me to set clear boundaries for working hours with my clients
Stress – Self-imposed, I often feel elevated levels of pressure to deliver a strong performance on each contract
Job security – Potential for one contract to end when I do not have my next job lined up, leading to a period without income
Remorse – When I hand over a strategy project and move on, I often feel sad that I am not implementing the project, I get very invested in all my clients and projects
The #GLEACMentorCommunity enables its mentors to network with like-minded individuals from over 47 countries through sharing knowledge, unlocking business opportunities, access to all of GLEAC's monthly events, and much more! Interested in being part of our expert mentor community? Email us at: mentor@gleac.com or apply through this link. For more awesome content from our other mentors check out our blog (www.gleac.com/blog). Visit our website (www.gleac.com) and also for our NFTs head on over to Lovely Humans (www.lovelyhumans.io) to learn more!