A successful entrepreneur isn't too greedy. It's easy and safe to go down the conventional road. But it's tougher to deviate from the norms and forge your own path. Javonsher Abdullaev gave up his job in the traditional banking sector to pursue his dream of being a fund manager. Javonsher has 20 years of experience in strategy for multiple family offices, investments, (re)structuring, international expansion, and investor relations.
GLEAC has partnered with this finance guru for Lovely Humans. As part of this one-of-its-kind project, GLEAC will be minting Javonsher's time as an NFT! What does that mean? You will be able to bid for 5 hours of Javonsher's time that you can use over the period of a year. Javonsher is a prestigious member of the #GLEACMentorCommunity and he talks passionately about fund management amongst other things.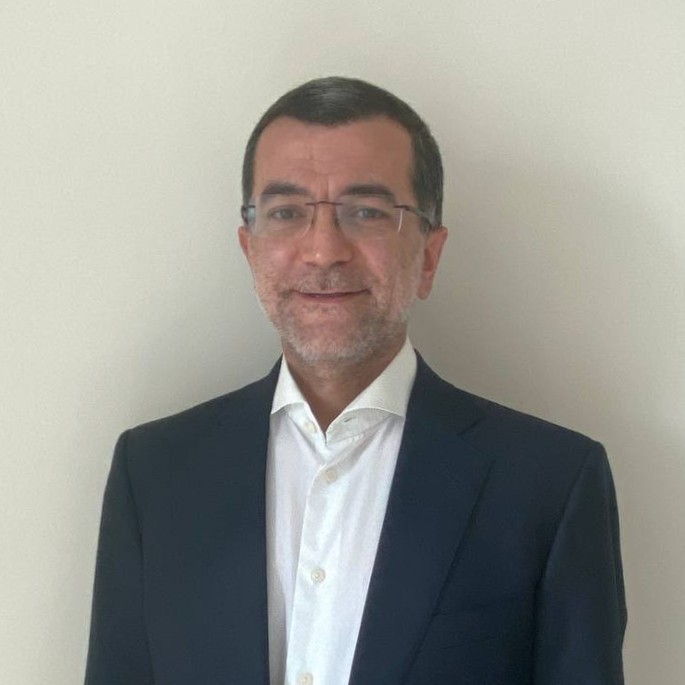 In a chat with GLEAC, Javonsher spoke about the pros and cons of being a fund manager and the soft skills needed for his role. Take a look!
GLEAC: What, according to you, makes GLEAC's Lovely Humans project unique?
Javonsher: GLEAC's founder, Sallyann, is very passionate about this project. Her ambition transmits to the whole team. It is an interesting way to share my knowledge with whoever buys my hours. I'm not a media person, but I was drwn to Lovely Humans because of the ambition that drives it.
GLEAC: How do you think your NFT buyer will benefit from minting time with you?
Javonsher: Primarily, my experience. I am a fund manager and we are setting up a fund right now with the strategy on Metaverse and Web3. Actually, I have vast experience in investment banking and fund management. Thus, I have selected a lot of investment targets for our portfolio, met a lot of founders, and acquired a few funds. I would love to share knowledge about these fields with whoever may benefit from my wisdom. 
GLEAC: Why is it important to adopt Web3 tools?
Javonsher: Web3 is the technology of the future. We can compare it to the time before the internet where people were interacting between themselves without any digital means. Then the internet came along and it really speeded up information sharing in a digital way. With Web3, we will move to the next stage where experience-sharing and augmented interaction will take center stage. Also, the young generation is embracing this new technology quickly just as we did in the 90s when the internet boom happened. Humanity is going to benefit from the augmented experience that Web3 has to offer.
GLEAC: Which projects would you like to work on if you were to co-create something with your NFT buyer?
Javonsher: We have domain expertise in Fintech, especially the various portfolio companies of ours. Metaverse Fintech is something I'm passionate about. But I'd love to co-create anything that has to do with technology in general.
GLEAC: If you had to explain your job to a 5-year-old, how would you do it?
Javonsher: You start playing with someone, and if you like them, you continue playing with them. I do something similar with companies. My main job is to help other people create good companies and I might provide financing for some of those companies so they can achieve their dreams and create the product they want. But I help not just with money, but with my knowledge and experience as well. I'm very selective of the companies I invest my time and money in, the same way most of us are selective of the friends we make.
GLEAC: Which past decision of yours are you grateful for?
Javonsher: Quitting the old school bank. In 2014, I quit the conventional banking sector and started my own journey. That's what led me to become a fund manager and do what I do now. And I like what I do!
GLEAC: What are the pros and cons of your career?
Javonsher: The biggest pro is that I get to help others to create what they would like to create. I get to change the conventional way of doing things. The con to what I do is that I'm rigorous and detail-oriented, and because of my attention to detail, I have to reject 9 out of 10 opportunities simply because they don't pass many tests. Some of the people I reject are great human beings, just not very good entrepreneurs.
GLEAC: Which hard skills v/s soft skills are needed in your line of work?
Javonsher: The hard skills include technical skills like the ability to apprehend information like numbers and experience. Human interaction is one of the major soft skills. A successful entrepreneur is someone who is not only concerned with the numbers but someone who can motivate the team and get them to stay together longer. A successful entrepreneur isn't too greedy, but he isn't too generous either.
Javonsher Abdullaev is part of our 'Lovely Humans' NFT drop happening on the 15th of October 2022! We give you access to 5 hours of his time through this one-of-a-kind NFT.
For more awesome content from our other mentors check out our blog (www.gleac.com/blog). Visit at our website (www.gleac.com) and also for our NFTs head on over to Lovely Humans (www.lovelyhumans.io) to learn more!