Find your space and claim it. Robotics, as a field, has intrigued and impressed humans over several decades – it never ceases to evolve. With so many constant changes happening in the world of robotics, I was excited to have a chat with someone who is at the center of this growing movement.
Sherene Ellen Rajaratnam is a Software Project Manager at Hanson Robotics Limited and a proud member of the #GLEACMentorCommunity. She prides herself as an analytical-minded individual thriving on problem-solving. Sherene truly believes that every problem has not just one, but many solutions. You just have to find the best fit!
I spoke to Sherene about the pros and cons of a career in robotics, the most important learning of her professional journey, and much more. Read on!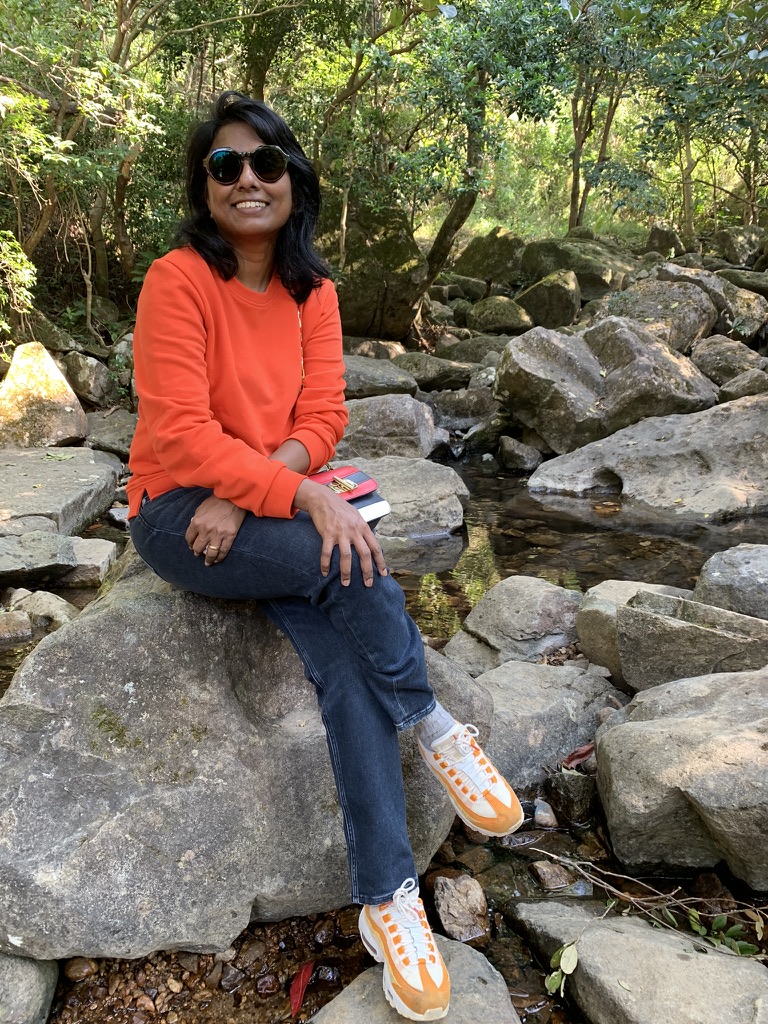 GLEAC: What hard skills and soft skills are needed for your job?
Sherene: Because robotics is a technical niche, the hard skills needed to succeed would obviously entail a background in programming and electronics. But the soft skills are equally important as they ensure your survival. Patience and the ability to navigate uncharted territory with a calm head would be the soft skills that I would rank highest.
GLEAC: What is your superpower soft skill?
Sherene: My superpower soft skill would be self-motivation paired with adaptability and problem-solving. My Job over the years has been designing products. It involves a lot of analysis and looking at potential solutions while navigating the challenges along the way. My current assignment is in the design and production of consumer social robots to impact the world of education.
GLEAC: 3 must-have soft skills for newbies looking to enter your sector?
Sherene: Robotics can get rigorous. Ambition, adaptability, and an attitude to conquer will take you far if you're looking to get your foot in the door and thrive thereafter. And if you want to make yourself indispensable – loyalty, work ethics, self-motivation, and a result-oriented attitude will take you a long way.
GLEAC: Every career has its pros and cons. What are the good and bad of your career?
Sherene: The fact that we decide the future is exhilarating. However, there are a few cons too. For instance, women who took a break had difficulty getting back in. Also, experience is measured in the number of years worked and not in terms of soft skills. In the beginning, I was rejected for many jobs just because I did not have the number of years of experience they wanted.
GLEAC: Work in your sector can get rigorous. How do you keep up the mojo?
Sherene: I am a big believer in striking the right work-life balance. As important as it is to work if we don't have those down times we will not be productive. At work, I am a software engineer, but in my free time I do a lot of activities like meeting people, being part of communities, and working on my hobbies like a leadership podcast with my husband called 'Leadership Bytes'.
GLEAC: What is the one learning of your professional journey you would like to share with the world?
Sherene: There is a place for everyone. Find your space and claim it. Hard skills can always be acquired – keep working on your soft skills even if you are on a break.
The #GLEACMentorCommunity enables its mentors to network with like-minded individuals from over 47 countries through sharing knowledge, unlocking business opportunities, access to all of GLEAC's monthly events, and much more!
Interested in being part of our expert mentor community?
Email us at: mentor@gleac.com or apply through this link.
For more awesome content from our other mentors check out our blog (www.gleac.com/blog). Visit at our website (www.gleac.com) and also for our NFTs head on over to Lovely Humans (www.lovelyhumans.io) to learn more!