We live in a dog-eat-dog world where most of us are trying to bag the highest package with the best benefits. But how often do we come across someone who is passionate enough about their cause to settle for lesser remuneration? Drea Burbank, MD technologist and serial entrepreneur uses emerging technologies to promote population health. Her favorite quote is by Karen Kilroy – "I can't help but wonder how much further technology could go if we solved things for people who had the biggest problems first — and then made games."
We got into a conversation with Drea about her work in fair-trade carbon credits and the soft skills she wants to hone. The conversation was both eye-opening and entertaining. Here's a gist!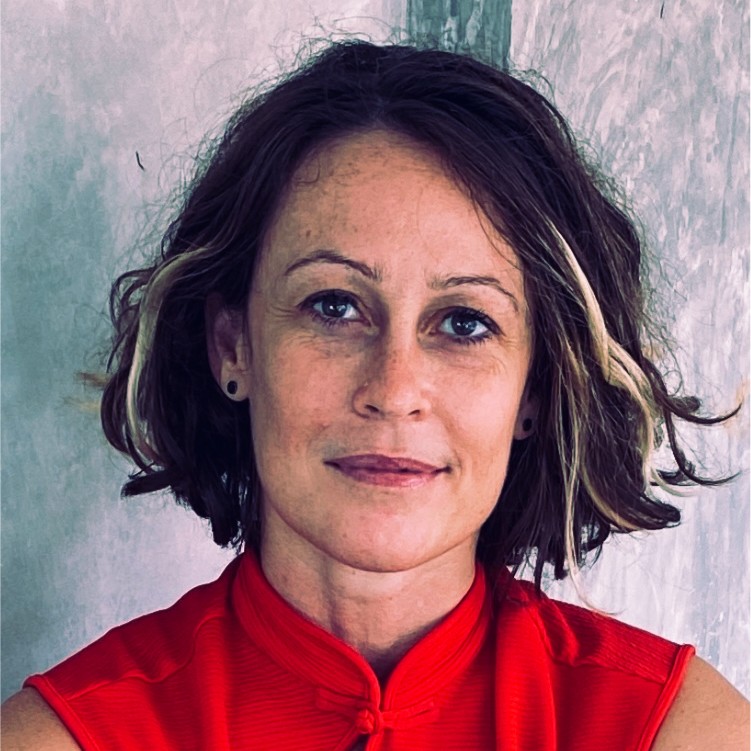 GLEAC: Which past decision of yours are you grateful for?
Drea: Wow, there was this really punky girl that graduated from medical school and was convinced she could change the world by developing technology instead of going the traditional clinical path. She totally cursed herself shortly afterward, because it was unbearably difficult. But she's the reason I'm happy today.
GLEAC: What is your superpower soft skill?
Drea: I'm about three standard deviations off the median bell curve for intuition. It's hard to explain why I do things sometimes, but I had to learn to trust that first, and all the logic comes afterward.
GLEAC: What hard skills and soft skills are needed for your job as an MD technologist?
Drea: Well, I'm an MD technologist working in fair-trade carbon credits. There is a very good reason I'm good at my job – and it's that I have a high tolerance for ambiguity, rigorous appreciation for hard science, and genuine empathy for the lives of subsistence farmers in tropical forests. I'm also very hard-headed. We refuse to pay middlemen, we only pay farmers directly for carbon sequestration and that's both ethical, and good business.
GLEAC: How does your job impact the balance sheet of your company?
Drea: I'm a high-tech founder at an early-stage company so there is literally nothing that I won't touch right now. But as we grow and processes solidify the company only survives if I delegate and train my replacements. It's a strange combination of doing everything and learning to give it all up. Kind of like parenting for a baby company.
GLEAC: Which soft skills and hard skills are needed to survive in your sector?
Drea: I really need silviculture experts from tropical forests who are willing to work for lower wages initially. We desperately need this information. I've talked to lots of scientists that only seem to want to criticize carbon credit projects, but you only have to watch a couple of 300-year-old trees get logged in the Amazon jungle before you decide criticism isn't good enough. I need researchers who are willing to work with my farmers. They are cultivating seeds by hand and giving us tons of indigenous knowledge about their forests, and that's of value. We should be working together.
GLEAC: Which are the 3 must-have soft skills for newbies looking to enter your sector?
Drea: Newbies must have patience with technology. It's a particular kind of frustration to learn a new technology or when a new technology doesn't work. So you have to translate that from a discipline like mathematics, or auto mechanics. Like a persistent logical problem-solving that doesn't get mad. Our staff is not allowed to go to the Amazon if they are not able to communicate with a high-level of body language. Indigenous people often perceive urbanized people as untrustworthy if their body language is different from their words. We also won't accept anyone who is unethical. This is a much more esoteric thing to assess. But if they identify only as themselves, their family, or their nation, they will be ineffective on our projects. We are motivated by values.
GLEAC: If you had to explain your job to a 5-year-old, how would you do it?
Drea: I plant trees, so when you're big, the trees will be big too. And the trees will take care of you.
GLEAC: What are the pros and cons of your career?
Drea: I make relatively little income for my degree. I'm okay with that because I get to work on things that I truly love. But some people might not want to make that exchange.
GLEAC: What is the one learning of your professional journey you would like to share with the world?
Drea: The conventional route is not worth taking. Be yourself.
The #GLEACMentorCommunity enables its mentors to network with like-minded individuals from over 47 countries through sharing knowledge, unlocking business opportunities, access to all of GLEAC's monthly events, and much more!
Interested in being part of our expert mentor community? Email us at: mentor@gleac.com or apply through this link.
For more awesome content from our other mentors check out our blog (www.gleac.com/blog). Visit at our website (www.gleac.com) and also for our NFTs head on over to Lovely Humans (www.lovelyhumans.io) to learn more!