Invest in yourself now for exponential returns in the future! The terms 'NFT', 'Blockchain, and 'Web3' might still be new for very many of us. But there are a few others who are building their career in this emerging space. One such incredible individual who is doing some commendable work in the space of Web3 is none other than Robert Bodily – Co-Founder & CEO of Toniq.
Bob's LinkedIn profile states that he is "Building the world's greatest NFT tooling company (Toniq) on the world's greatest blockchain (ICP)". We have no doubt about that! The team at GLEAC got into a chat with Bob about NFTs, the future of Web3, and much more. Take a look!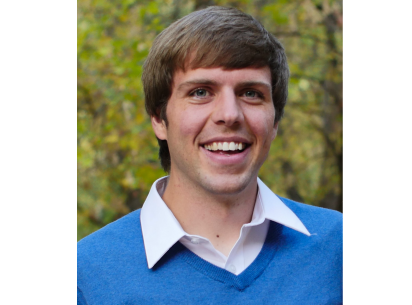 GLEAC: Which past decision of yours are you grateful for?
Bob: I'm thankful to the Bob from May 10, 2021 – That's the day I decided to take the plunge into Web3. Since then, I've spent a large chunk of my time learning about Web3; the more I learn, the more interesting it gets.
GLEAC: What are you doing today that will make your future version more contented?
Bob: Not shying away from putting in the hours. Bringing the CEO of a Blockchain company is not a walk in the park. There's tons to do everyday – both on the product-building side as well as the legal compliance side. My current focus is creating worthwhile products that will trigger great user experience.
GLEAC: What is your superpower soft skill?
Bob: I believe it's connecting people and ideas. I love hearing great ideas, and solving problems with ideas. I love talking to people and meeting new people. When you connect both these things, I'm essentially talking to lots of people about new ideas that will help solve problems.
GLEAC: How does your job impact the balance sheet of your company?
Bob: The job of a CEO is to make payroll so my role directly impacts the balance sheet. I have to figure out things on a daily basis. Things like – What's our vision? What are our revenue models? And how are we going to continue to grow?
GLEAC: What's the future of the Blockchain? Is it going to survive?
Bob: An emphatic yes! NFT and Blockchain will survive. The reason is that this technology is here to solve problems. Whether you take Tokens, NFTs, DAOs, or Blockchain, these emerging technologies allow you to overcome obstacles 10 times better than the current existing technologies.
GLEAC: What kind of talent are you looking to recruit?
Bob: I definitely want wizard developers. We do a lot of development and so we are always on the lookout for expert typescript developers. preferably full-stack.
GLEAC: If you had to explain NFTs to a 5-year-old, how would you do it?
Bob: There are 5 really great ways to explain NFT – Collectibles, Community, Memberships, Tickets, and Certifications. You know the stuffed animals you like to collect? Imagine these animals are on your computer in a digital form – that's an NFT. Another example? If all your classmates had a sticker with your teacher's name on it, that sticker would be an NFT! But again, this sticker would be digital. Similarly, if you had to go to the pool and you needed a ticket before you could enter. That digital ticket would again be an NFT.
GLEAC: What's the one learning of your professional journey you'd like to share with the world?
Bob: Ironically, the learning is that 'learning is key'. I did a PhD in educational technology and really enjoyed studying the science of learning. Beyond that, I'm a life-long learner. I love picking up new things and figuring out how things work. The more you invest in yourself today, the greater your returns will be in the future.
GLEAC: What are the pros and cons of a career in NFTs?
Bob: PROS – Massive opportunities. In addition to the financial upside, you get to work with the brightest in the industry. People generally flock to the latest and greatest on the tech side, and a career in NFTs is no different. Similar to the dotcom boom in the 1990s, now's the time to learn about NFTs and become an industry expert. CONS – Because Web3 is relatively new, there will be people trying to scam you out of your money.
GLEAC: In hindsight, is there anything you would change in your career trajectory?
Bob: I always feel like I left a few problems unsolved – be it in my PhD days or even in my Data Engineering days. I was able to identify the problems I wanted to solve and make considerable progress towards my goals, but I didn't go all the way and that would be my biggest regret.
The #GLEACMentorCommunity enables its mentors to network with like-minded individuals from over 47 countries through sharing knowledge, unlocking business opportunities, access to all of GLEAC's monthly events, and much more!
Interested in being part of our expert mentor community? Email us at: mentor@gleac.com or apply through this link.
For more awesome content from our other mentors check out our blog (www.gleac.com/blog). Visit at our website (www.gleac.com) and also for our NFTs head on over to Lovely Humans (www.lovelyhumans.io) to learn more!