Some people say that once we give of ourselves, we get back tenfold, and a perfect example of this is embodied in one of our lovely humans Ipek Williamson. Ipek is a change master, listener, certified insight coach, speaker, author, and meditation teacher who provides mentorship to her clients to help them find purpose, confidence, and the drive to achieve their goals.
In a chat with GLEAC, Ipek shows how she is actively living her own positive messages and choosing joy in every aspect of her life as she pursues her dreams. She is a great role model for her industry.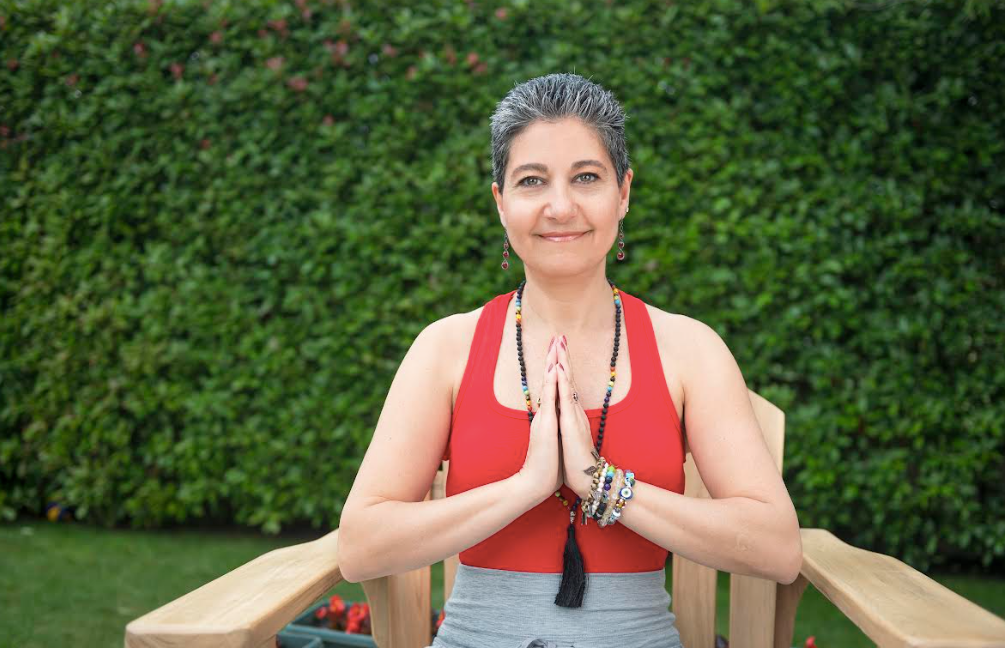 GLEAC: If a future version of yourself had to thank you for something you are doing right now that will contribute to your future, what would it be for?
Ipek: I believe my future self will be thankful for the commitment and consistency of my performance over the last three years. I keep showing up for my clients, potential clients, and everyone in my network. Trying to always come up with new tools, and I keep learning, keep growing, and keep serving. Investing in myself, my practice, and my career continuously. And I know that everything we do with good intentions and love creates positive outcomes. 
GLEAC: In 5 years from now, who do you want to become? Describe in detail 😉
Ipek: In five years, I see myself traveling with my life and business partner. Speaking, coaching, and leading meditation sessions at retreats, conventions, and conferences – always flying in business class. I also see myself at a comfortable place in understanding the world of Web3 and offering Utility NFTs for coaching and meditation-related activities.   
GLEAC: With all the changes happening in the world, is your sector going to survive, and if yes, why? If it won't be viable anymore in its present form, how does it have to change to survive and evolve?
Ipek: My sector is coaching, wellness, meditation, and spirituality. I am confident that this sector is on the rise, and in the coming years, it will only gain more momentum and interest from all human beings. And accordingly, it will grow parallel to the need for well-being and mental health. I expect to see more leaders, corporations, and companies be engaged in adopting these wellness tools into their organizations. 
GLEAC: If you had to attract more talent to your team from another sector, who would you want, and with what skill sets?
Ipek: The coaching and wellness sector could always use talented team members from the administration, marketing, sales, accounting, advertising, and automation sectors. In my case, I believe that I am a great coach and meditation teacher, and I like to spend my time on those topics rather than other activities. It is always better to leave the parts we are not an expert on to the professionals of that aspect of the business.
GLEAC: If the 80-year-old version of you had to advise the 8-year-old version of you, what would she say you need to change/buck up on right now?
Ipek: I would say, "Hello young lady! If you want to create a more fulfilling and happier life, read more, travel more, be yourself, and pay attention to the things that give you joy. You can do anything. You have everything you need, and there is nothing you cannot create in life. So, dream big, and do not limit yourself or your vision for the future. You are worthy and more than enough! The future is yours to claim!"
GLEAC: Which skills will those belonging to your sector have to acquire to become indispensable?
Ipek: The most important skill a coach must have is making their client feel safe to share openly, honestly, and authentically. The second essential skill for a coach is being an extraordinary listener who listens not only with all their senses but also with their heart and soul, with great curiosity and genuine interest. The third skill a coach must acquire is asking their client questions that provoke thought and assessment. Such questions, answered genuinely and thoughtfully, create a clear picture of the client's goals, desires, visions, and dreams. 
GLEAC: If you had to explain your job to a 5-year-old, how would you do it?
Ipek: I am a guide. When people want to change something in their lives but are not sure how to do that, or an important change is already happening, and they are having difficulty going through that change, they come to me. And when they do, I support them in any way I can. You could think of me as a torch that enlightens their path so they can walk to the other side safely and soundly. Sometimes I guide and support one person at a time, and sometimes I tell stories that help many people feel happier and more hopeful about themselves and the future.
GLEAC: What is the one thing you learned on your professional journey you would like to share with the world?
Ipek: Throughout my journey in the corporate world and later on in my coaching and meditation practice, the most valuable thing I have learned is that I am capable of doing anything at any time. The right amounts of intention, commitment, and action make everything possible. I created a thriving practice in my late forties, guiding countless amazing clients to make their lives joyful, fulfilling, harmonious, happy, and colorful.
GLEAC: Work in your sector can get rigorous. How do you keep up the mojo?
Ipek: I love what I do as a coach and meditation teacher, and I do not see it as just work. I love every minute I spend in my office, with or without my clients. My practice is sacred. It brings me joy. I grow, learn, evolve, and transform through everything I create and share daily. So, there is no keeping up the mojo because the mojo is always with me.
GLEAC: What are you most proud of so far on your journey?
Ipek: I am proud of myself for choosing joy over everything and seeing it as my North Star. Even though I am a little later in life, I am so happy for having recognized the value and meaning it has for me. I use it as my compass while making personal and professional decisions, goals, and plans. Life is beautiful, and I prefer experiencing it joyfully and to the fullest.
The #GLEACMentorCommunity enables its mentors to network with like-minded individuals from over 47 countries through sharing knowledge, unlocking business opportunities, access to all of GLEAC's monthly events, and much more! Interested in being part of our expert mentor community?  Email us at: mentor@gleac.com or apply through this link. For more awesome content from our other mentors check out our blog (www.gleac.com/blog). Visit our website (www.gleac.com) and also for our NFTs head on over to Lovely Humans (www.lovelyhumans.io) to learn more!