We often go about our days without having meaningful conversations with even those closest to us. Terri Lonowski is trying to change how we, as humans, communicate with each other. Her life's work ~ Soulful Listening ~ takes the life out of superficial interactions and instead breathes new life into 'authentic, fulfilling communication'. Through soulful Listening, Terri offers a roadmap for embodying evolutionary communication skills ~ one Soulful Listening® conversation at a time.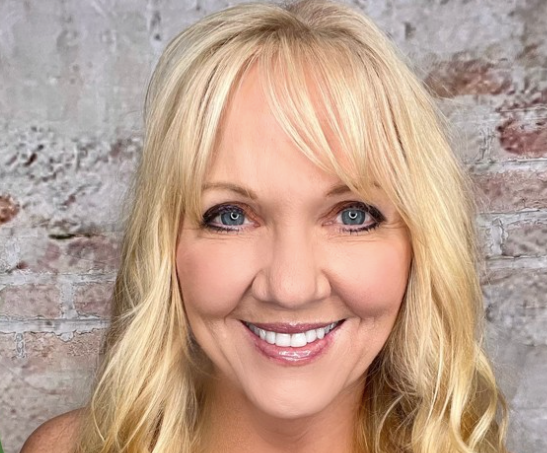 In a chat with GLEAC, Terri spoke about the power of listening and how one person can change the course of your life. Take a look!
GLEAC: Who do you have to thank for a decision that you made that got you where you are today?
Terri: Through the profound listening experienced with my Grandma Helga, I had the courage to step into a fuller potential and not accept the limitations of my high school guidance counselor. She said, "Terri, you're a small-town girl and you'd get lost in a big city. You need to go to secretarial school and work for your family restaurant." That would have been a death sentence for my spirit.
After tortured sleepless nights, I turned to my wise grandmother to sort through that lie. With her encouragement, I went on to earn an M.Ed. in Educational Psychology; Chair the American Counseling Association Foundation, representing over 50,000 professional counselors nationwide. I secured a gubernatorial appointment to the Nebraska State Workforce Investment Board; lead national Human Centered Design teams, twice, to showcase workforce innovations at The White House; and become a successful TEDx Speaker. Grandma Helga was my guiding light during chaos, pain, noisy confusion, and a sentence of damning limitations. Had she not heard me on a deep level and graciously offered her presence and wisdom, I would have not lived a life of great possibility. The power of being heard on a deep level is transformative.
GLEAC: If a future version of yourself had to thank you for something you are doing right now, what would it be for?
Terri: This is such a rich question and I feel a little choked up pondering it. What is bubbling to the surface is gratitude for persevering. Like many of you, I faced challenges, doubts, and fears. By remaining centered on knowing the power of deep, evolutionary listening and sharing it on stages, podcasts, summits, and a TEDx Talk, hundreds of thousands around the world have been inspired by Soulful Listening®.
GLEAC: What is your superpower soft skill? How do you use it in your job in your sector?
Terri: My superpower is listening, and my body of work is called Soulful Listening® (https://soulfullistening.com). My entire life has led to a simple solution for the devastating impact of not really being heard. If just one person learns to listen in a way that has another realize how NOT alone they really are, we can have a better world for all of us. Millions of people are living in desperate, crushing loneliness, while businesses and authority figures are unwittingly squelching human potential.
All successful businesses are built on quality relationships, and epic communication is at the core of sustaining these valued relationships. I created a five-element approach called Soulful Listening®, which offers a roadmap to meaningful communication and share it during live events. Long before stepping onto the stage for the keynote, I listen deeply to the needs of the upcoming attendees. And get really clear on the organizer's desired outcome. Through this intimate understanding, and customizing my talk, it becomes the most inspirational and impactful possible.
GLEAC: How does your job impact the balance sheet of your company- which departments does it affect and how?
Terri: As a solopreneur, responsible for all aspects of the business, my job impacts everything.
GLEAC: With all the changes happening in the world, is your sector going to survive, and if yes, why?
Terri: The critical nature of quality soft skills will remain critical. And in a recent Harvard Business Review article: The C-Suite Skills That Matter Most, the importance of soft skills for C-Suite executives to succeed was highlighted.
GLEAC: If you had to attract more talent to your team from another sector, who would you want, and with what skill sets?
Terri: Skill sets: Problem Solving, Creative, Critical Thinking.
GLEAC: Which are the 3 must-have soft skills for newbies looking to enter your sector?
Terri: Communication, Interpersonal, Problem Solving.
GLEAC: Which skills will those belonging to your sector have to acquire to become indispensable?
Terri: Adaptability, Critical Thinking, Communication, Interpersonal.
GLEAC: Are there any soft skills you need to work on to better yourself?
Terri: I'm a work in progress and feel that no matter where my skill level is, there is always room for improvement.
GLEAC: If you had to explain your job to a 5-year-old, how would you do it?
Terri: I would first ask, "How do you like it when someone really listens to you, like when you're excited and talking about your favorite toy or when you're hurt and need help?". Well, I help grownups learn to listen in that way. Sometimes I'm on big stages, sharing the superpower of listening with hundreds of people, and other times it's just with a few people. "It feels good to be heard, doesn't it?"
GLEAC: What is the one learning of your professional journey you would like to share with the world?
Terri: No matter if you remain on an unwavering career trajectory or shift along the way, know that you'll receive clues and cues. Listen carefully. Consistently up-level your skills. Surround yourself with positive influencers and model others with high Emotional Intelligence. Talk kindly to yourself and listen to your cognitive dissonance and take steps to address your unrest. Fall forward, learn to grow, recalibrate, rest, renew and restore. Accept the gifts of imperfection in yourself and others. Then, take another step.
In the end, incremental steps forward one after another, yield success and confidence in your journey. A quote from "The Alchemist" by Paulo Coelho seems fitting here. To me, it offers hope, transformative empowerment, and a gaze toward greater possibility.
"And, when you want something, all the universe conspires in helping you to achieve it."
The #GLEACMentorCommunity enables its mentors to network with like-minded individuals from over 47 countries through sharing knowledge, unlocking business opportunities, access to all of GLEAC's monthly events, and much more! Interested in being part of our expert mentor community? Email us at: mentor@gleac.com or apply through this link. For more awesome content from our other mentors check out our blog (www.gleac.com/blog). Visit our website (www.gleac.com) and also for our NFTs head on over to Lovely Humans (www.lovelyhumans.io) to learn more!