You might know quite a few intelligent people, but how many intelligent people do you know who love sharing their knowledge? Lars A. Rottweiler is one such amazing human who believes in the power of knowledge-sharing. With 25 years in business, Lars became an expert in banking transformations and a distinguished influencer in digital banking, crypto banking, and blockchain technology. Today he is CTO & Co-Founder at Mbanq – a Silicon-Valley-based Fintech Company.
Lars is also a passionate and ardent speaker. In the past, he has delivered keynotes and lectures for renowned institutes and organizations such as Stanford University, the University of Liechtenstein, CASS London, and several others.
GLEAC has partnered with this awe-inspiring human for Lovely Humans. As part of this one-of-its-kind project, GLEAC will be minting Lars' time as an NFT! What does that mean? You will be able to bid for 5 hours of Lars' time that you can use over the period of a year. Lars is a prestigious member of the #GLEACMentorCommunity and he talks passionately about the banking sector amongst other things.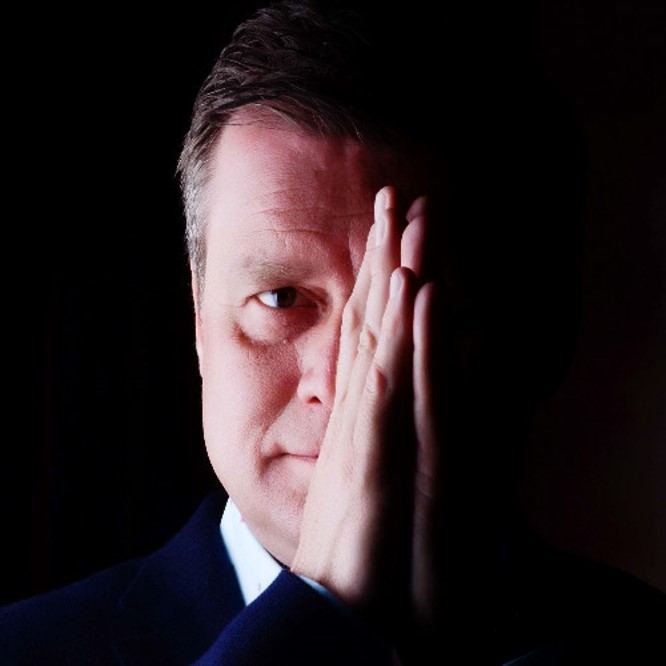 In a chat with GLEAC, Lars spoke about GLEAC's metaverse project and a past decision he's grateful for. Take a look!
GLEAC: What, according to you, makes GLEAC's Lovely Humans project unique?
Lars: It's a very unique project because it is for the first time that a human identity meets a digital space and will be tokenized as an asset. It's a project of the future as it helps keep our knowledgable maintainable and sustainable for the future. I'm really excited about this.
GLEAC: How do you think your NFT buyer will benefit from minting time with you?
Lars: I am looking at it as a mid-term to long-term benefit. It's always interesting to be a part of someone's journey. I have a large global network and this project will also benefit me in a way that I will be able to connect with people that I wouldn't otherwise.
GLEAC: Why is it important to adopt Web3 tools?
Lars: Five to ten years from now almost everything will be tokenized. I am a strong believer in decentralized organizations – for public corporations as well as private companies. Putting the human identity into the metaverse is a step in the right direction as it binds two different aspects like corporates and human identities.
GLEAC: Which projects would you like to work on if you were to co-create something with your NFT buyer?
Lars: My specialization is banking. I have worked as the Managing Director at Deutsche Bank and I am the Executive Sponsor and Co-Founder of Steinbeis Training. Currently, I hold the position of CTO for Mbanq. The last five years have seen a lot of development in the traditional banking space. If you want to create something disruptive in the banking sector, I'm your guy. From classic banking to crypto banking, I can help in all areas that lie in between.
GLEAC: Which past decision of yours are you grateful for?
Lars: I am grateful that i took the decision to leave the corporate world. A decade ago, I entered the startup scene. Starting Mbanq and moving away from traditional banking into developing future currencies and valuable coins at a time when no one was doing it, was a bold move. Today, we are running more than 80 banks on our platform across the globe. Every week, we are bringing a new bank onboard. I am really glad that I'm in a position to contribute in a substantial way to the future.
GLEAC: Which hard skills v/s soft skills are required for your role?
Lars: I believe I can read people well. I understand what makes a person tick and I'm able to cater to their emotions amiably. This is my greatest soft skill. With our world seeing wars and viruses, the human factor is more important than ever.
GLEAC: If you had to explain your job to a 5-year-old, how would you do it?
Lars: This is an interesting question because I talk to my daughter about my work quite often. I'm working to prepare the world for a new generation of banking so you can connect financially on a global level with the systems being developed at Mbanq.
GLEAC: Which learning of your professional journey you'd like to share with the world?
Lars: I think my biggest learning is considering that the other person might be right. Don't always be persistent with your opinion – listen to what others have to say. When you listen to someone else's reasoning, you'll understand where they are coming from. This is true for your private life and other situations.
GLEAC: Working as a CTO can get rigorous. How do you keep up the mojo?
Lars: We love our horses and thoroughly enjoy a good polo game. By 'we' I mean my family. The whole family sticks together. We also love being out and about in nature and clicking some interesting photos.
Lars Rottweiler is part of our 'Lovely Humans' NFT drop happening on the 15th of October 2022! We give you access to 5 hours of his time through this one-of-a-kind NFT.
For more awesome content from our other mentors check out our blog (www.gleac.com/blog). Visit at our website (www.gleac.com) and also head on over to Lovely Humans (www.lovelyhumans.io) to learn more!