Blockchain and Cryptocurrency is still baffling to most of us, but not for Dr. Makoto Takemiya who has been active in the cryptocurrency and blockchain space since 2013. He is a co-founder and the Group CEO of SORAMITSU – a Japanese fintech specializing in blockchain technology.
GLEAC has partnered with this awe-inspiring human for Lovely Humans. As part of this one-of-its-kind project, GLEAC will be minting Makoto's time as an NFT! What does that mean? You will be able to bid for 5 hours of Makoto's time that you can use over the period of a year. Makoto is a prestigious member of the #GLEACMentorCommunity and he talks passionately about Blockchain and Artificial Intelligence amongst other things.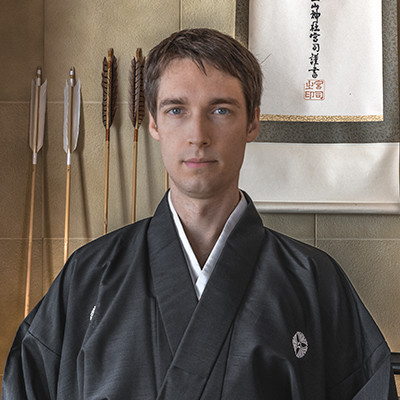 In a chat with GLEAC, Makoto spoke about GLEAC's metaverse project and a soft skill he hopes to work on. Take a look!
GLEAC: What, according to you, makes GLEAC's Metaverse project unique?
Makoto: Most metaverse projects focus on the technology aspect of things. GLEAC, on the other hand, focuses on people first and puts them at the center of their efforts and endeavours.
GLEAC: How do you think your NFT buyer will benefit from minting time with you?
Makoto: I have worked in the blockchain space since 2013, both with central banks on central bank digital currencies, and on DeFi projects like Polkaswap. I think no one else in the world has such diverse experience when it comes to blockchain. Because I have tried so many things and learned a lot, sometimes learning the hard way, I can share my experiences to help others save time and build more meaningful applications.
GLEAC: Why is it important to adopt Web3 tools?
Makoto: The world is heading towards a global digital dictatorship and Web3/self-custody of your assets is the only thing that can hold it at bay.
GLEAC: Which projects would you like to work on if you were to co-create something with your NFT buyer?
Makoto: I would be thrilled to work on projects related to CBDCs, tokenized sovereign wealth funds, or DeFI projects.
GLEAC: Who do you have to thank for a decision that you made that got you where you are today?
Makoto: The Universe. Everything is connected, so work hard and be kind to others.
GLEAC: what will your future version thank you for?
Makoto: A future version of myself would thank me for taking the time to learn about how the world really works and analyzing the important changes humanity is going through at this time.
GLEAC: What is your superpower soft skill?
Makoto: I try to stay calm when working with others and focus on pure logic, not just emotions.
GLEAC: What hard skills v/s soft skills are needed for your job?
Makoto: I have to know everything about the technology we use and I have to do some programming occasionally to implement ideas that I have. For soft skills, communicating complex ideas in a clear way is very important.
GLEAC: With all the changes happening in the world, is your sector going to survive?
Makoto: The world is transitioning into a new financial system that will be based around digital currencies. So the tools and products we develop are going to be a part of this new world.
GLEAC: If you had to attract more talent to your team from another sector, who would you want, and with what skillsets?
Makoto: It would be nice to have people good at political lobbying, as that is important for cryptocurrency adoption.
GLEAC: Which are the 3 must-have soft skills for newbies looking to enter your sector?
Makoto: The ability to solve problems, adapt to any situation, and have a strong, never-ending work ethic.
GLEAC: Which skills will those belonging to your sector have to acquire to become indispensable?
Makoto: Doing anything in the blockchain space requires deep knowledge of technology. Being able to read code is just as important as reading English.
GLEAC: Are there any soft skills you need to work on to better yourself?
Makoto: I used to be more patient, so working on that some more could be a good thing.
GLEAC: If you had to explain your job to a 5-year-old, how would you do it?
Makoto: I am building important parts for a new economic system the world is transitioning to.
GLEAC: What is the one learning of your professional journey you would like to share with the world?
Makoto: You should trust your intuition. This actually takes a lot of training, but you need to learn to still your mind and find out what your intuition is telling you.
GLEAC: Every career has its pros and cons. What are the good and bad aspects of your career?
Makoto: Blockchain changes at a very fast pace, which makes it unboundedly interesting, yet very exhausting to keep up with.
GLEAC: Work in your sector can get rigorous. How do you keep up the mojo?
Makoto: Having a routine—and then breaking it up occasionally by traveling to events and speaking—has been a key to high productivity.
We give you access to 5 hours of his time through this one-of-a-kind NFT. For more awesome content from our other mentors check out our blog (www.gleac.com/blog). Visit at our website (www.gleac.com) and also head on over to Lovely Humans (www.lovelyhumans.io) to learn more!