Wearing several hats successfully is no mean feat. And in the case of Martin Kubler, that's doubly true. In his 20+ professional years, Martin has been a hotelier, consultant, advisor, mentor, coach, and freelance journalist! He says, "​​I know people and how to communicate with them, but I also know how to make organizations work, get the highest ROI, and grow loyalty and happiness."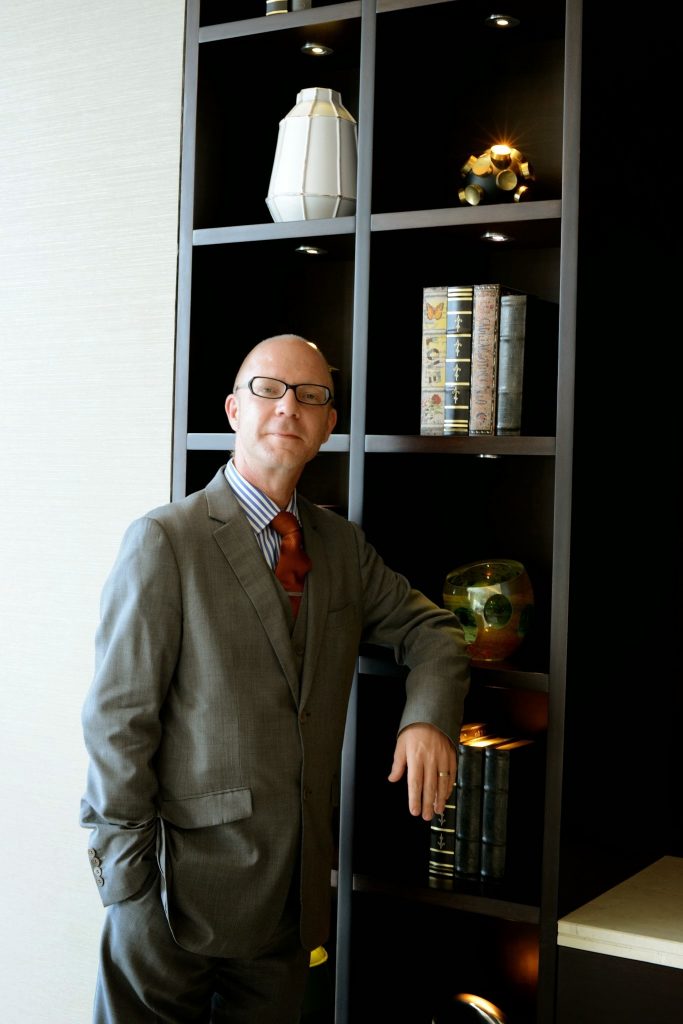 In a chat with GLEAC, Martin spoke about the most influential people in his life and how what he's doing isnt a career, but a profession. Take a look!
GLEAC: Who do you have to thank for a decision that you made that got you where you are today?
Martin: A fair few people, I suppose. Alan Bostock, a good friend, and mentor, who sadly passed a few years ago and who showed me how to transition into consulting. Also, Dr. Martin Peacock, one of the lecturers at university back in my London days, taught me how to really look at and interpret data and human behavior. Both contributed considerably to my decision to "go at it alone" and become an independent consultant.
GLEAC: If a future version of yourself had to thank you for something you are doing right now, what would it be for?
Martin: For taking a mental health break in 2021 and re-organizing the way I work from the ground up, focusing on the quality of clients rather than on the quantity and valuing my work higher.
GLEAC: What is your superpower soft skill? How do you use it in your job in your sector?
Martin: Knowing people and what makes them tick and not being afraid to speak out. I use it to quickly analyze situations and to break through barriers and stalemates.
GLEAC: What hard skills and soft skills are needed for your job?
Martin: Soft skills-wise, communication skills, emotional intelligence, and problem-solving are my most essential ones. Hard skills-wise, I cannot do without training and coaching skills, marketing skills, and revenue optimization knowledge.
GLEAC: How does your job impact the balance sheet of your company- which departments does it affect and how?
Martin: I am my balance sheet. As an independent consultant, everything I do impacts my company's performance.
GLEAC: With all the changes happening in the world, is your sector going to survive, and if yes, why?
Martin: I don't really have "a sector" as such. I work with clients from a variety of sectors, mostly retail, hospitality, and logistics. I believe that all the sectors will survive, but of course, they will change. The role humans in these sectors play will change. So long as humans are involved in planning or in delivering processes, my skills will still be in demand. Once robots run everything, it might be a different story, though, but I'm not too worried about that happening before I retire.
GLEAC: If you had to attract more talent to your team from another sector, who would you want, and with what skill sets?
Martin: I don't have a traditional team as such, but I do work in ad-hoc and temporary teams a lot. Basically, I'm cooperating with other independent consultants to form knowledge and execution coops, which match the client's requirements as closely as possible. I'm always on the lookout for more contacts with strategic planning, strategic thinking, change management, and marketing skills – especially people who are flexible to work in remote locations at short notice, but can also perform well virtually.
GLEAC: Which are the 3 must-have soft skills for newbies looking to enter your sector?
Martin: Organizational skills, communication skills, and time-management skills.
GLEAC: Which skills will those belonging to your sector have to acquire to become indispensable?
Martin: Creative problem-solving, critical thinking, data analysis, and a thorough understanding of how cutting-edge technology and current world events will impact society overall.
GLEAC: Are there any soft skills you need to work on to better yourself?
Martin: Everyone should always work on themselves. I suppose that in my case, I should work on diplomacy skills (negotiation skills), listening skills, and speaking skills.
GLEAC: If you had to explain your job to a 5-year-old, how would you do it?
Martin: I do what mum does. I fix problems. I find things (solutions). If something doesn't work, I fix it.
GLEAC: What is the one learning of your professional journey you would like to share with the world?
Martin: Most people have the tendency to undervalue themselves. They either think they're not as skilled as others or their time isn't worth as much or their solutions are worth less than those of others. Mostly they are wrong. The problem is that they are not presenting things right. It takes time and learning to find that fine balance between confidence and arrogance – people have to learn how to walk it without falling off.
GLEAC: Every career has its pros and cons. What are the good and bad aspects of your career?
Martin: Mine's not a career. It's a profession 😉 I'm not aiming for a promotion or world domination (mhmm, on the other hand…), What I like is the freedom I have to work with who I want and where I want. I get to do a lot of very interesting things. Variety is a big plus. On the downside, sometimes I drink champagne, and at other times, I eat a few grains of rice. In other words: When business is good, it's very good, but when it's not good, it's, well, a bit of a struggle.
GLEAC: Work in your sector can get rigorous. How do you keep up the mojo?
Martin: I rest between projects. While on a project, I try to build mindfulness and relaxation time into my days. Sometimes it works, sometimes it doesn't. I spend a lot of time online, so I like to keep up my mojo with offline activities like cooking or meeting friends in a good restaurant.
The #GLEACMentorCommunity enables its mentors to network with like-minded individuals from over 47 countries through sharing knowledge, unlocking business opportunities, access to all of GLEAC's monthly events, and much more! Interested in being part of our expert mentor community? Email us at: mentor@gleac.com or apply through this link. For more awesome content from our other mentors check out our blog (www.gleac.com/blog). Visit our website (www.gleac.com) and also for our NFTs head on over to Lovely Humans (www.lovelyhumans.io) to learn more!