The fastest way to a better future is to visualize it. "Green Goddess of China"  and "Shaper of US-China Relations" are terms that are not thrown around easily. And yet, Peggy Liu has been hailed a hero for her efforts in tackling China's toughest environmental challenges.  Chairperson of JUCCCE, Peggy travels the world to consult companies and governments on how to catalyze societal-scale change, scale sustainability and innovation, and collaborate with China.
GLEAC has partnered with this inspiring woman for Lovely Humans. As part of this one-of-its-kind project, GLEAC will be minting Peggy's time as an NFT! What does that mean? You will be able to bid for 5 hours of Peggy's time that you can use over the period of a year. Peggy is a prestigious member of the #GLEACMentorCommunity and she talks passionately about clean energy among other things.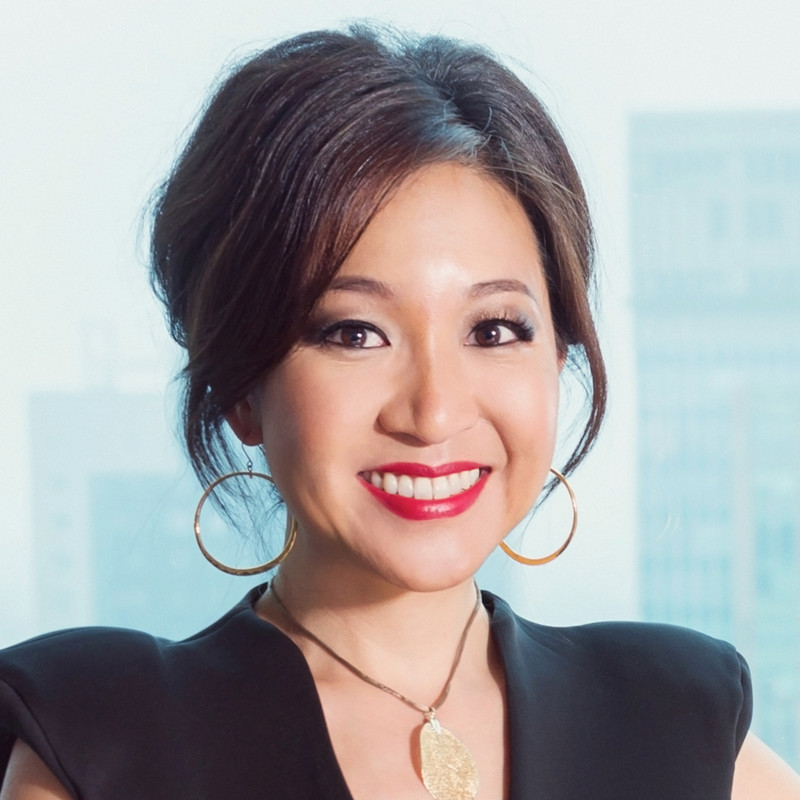 In a chat with GLEAC, Peggy spoke about JUCCCE and the purpose you should look for in your life. Take a look!
GLEAC: What, according to you, makes GLEAC's Metaverse project unique?
Peggy: It is a new way to broker knowledge that makes world-leading expertise accessible to a broader audience. This has great potential for the ground-level ripple effect.
GLEAC: How do you think your NFT buyer will benefit from minting time with you?
Peggy: I am one of the only people who has on-the-ground experience to teach how to shift societies at warp speed towards a better future.
GLEAC: Why is it important to adopt Web3 tools?
Peggy: The fastest way to get to a better future is to visualize the future and reverse engineer the fastest path to it.
GLEAC: Which projects would you like to work on if you were to co-create something with your NFT buyer?
Peggy: These are just a few off the top of my head.
Projects that have a positive impact on humanity and that need to SCALE FAST.
Environmental restoration projects.
Creating future visions for organizations and governments.
Educational programs for youth, women, and indigenous to learn how to create impact.
Masterclasses that combine top-tier business and spiritual wisdom to better yourself and better the world.
GLEAC: Who do you have to thank for a decision that you made that got you where you are today?
Peggy: Steve Papermaster, who at the time was on the President's Council of Advisors on Science and Technology for George Bush. He encouraged me to start an NGO that would help the US and China with programmatic collaboration on climate change. At his insistence, I left my job at a venture capital firm to commit a decade to transition China to sustainability, with international collaboration in the form of 'Joint US-China Collaboration on Clean Energy' also known as JUCCCE.
GLEAC: What are you doing today that your future version will thank you for?
Peggy: For the bravery to make choices to follow my authentic path, versus staying in safe spaces that society idealizes.
GLEAC: What is your superpower soft skill?
Peggy: I can tell very quickly what someone's superpower is, even if they haven't identified it themselves. This is useful for matching human resources to a task, and for helping align a person with their true purpose. I often hear that I'm one of the most connected people in the world. I'm generous with making introductions to people who serve humanity. As an NGO public figure, I have experience combining the press with causes. I wrote my book "Mesmerize the Media: Maximize Your Impact With More Press" based on my masterclasses.
GLEAC: If you had to attract more talent to your team from another sector, who would you want, and with what skillsets?
Peggy: I want to be surrounded by people who are joyfully passionate about the future I want to create. I also admire those who lead with their heart and intuition, but can execute effectively with their brain. If you are comfortable with change, you'll likely adapt anywhere.
GLEAC: Which skills will those belonging to your sector have to acquire to become indispensable?
Peggy: With AI taking over most human jobs, the key marketable skills involve being empathic and leading with your senses. Sensing nuance in relationships to be an effective cultural bridge, sharing love and compassion in service jobs, and sensing directional signals change agilely rather than planning a path.
GLEAC: Are there any soft skills you need to work on to better yourself?
Peggy: The most important thing in life is to be our true authentic self. That takes quite listening and discernment. Otherwise, we are Cockatiels singing a Parakeet song.
GLEAC: If you had to explain your job to a 5-year-old, how would you do it?
Peggy: I show people that they have the power to create the future they want to live in. They are not a rock. They are the hammer.
GLEAC: What is the one learning of your professional journey you would like to share with the world?
Peggy: Everything I learned at MIT as an engineer and at McKinsey as a management consultant is secondary to sensing energetic alignment. We need to be orchestral conductors of our future rather than project planners of our careers.
Peggy Liu is part of our 'Lovely Humans' NFT drop happening on the 15th of October 2022! We give you access to 5 hours of her time through this one-of-a-kind NFT.
For more awesome content from our other mentors check out our blog (www.gleac.com/blog). Visit at our website (www.gleac.com) and also for our NFTs head on over to Lovely Humans (www.lovelyhumans.io) to learn more!