GLEAC's project is at the heart of reinventing the world as we know it. Coming from humble beginnings and then having the drive and courage to turn your life around is no mean feat. But Xavier Anglada did just that. He took his life's experiences and made them work in his favour. Today, Xavi is a Managing Director at Accenture and he's started a few startups of his own. Xavi has extensive experience as an advisor to top executives of leading public and private organizations across multiple domains.
GLEAC has partnered with this awe-inspiring human for Lovely Humans. As part of this one-of-its-kind project, GLEAC will be minting Xavi's time as an NFT! What does that mean? You will be able to bid for 5 hours of Xavi's time that you can use over the period of a year. Xavi is a prestigious member of the #GLEACMentorCommunity and he talks passionately about sustainability and energy transition amongst other things.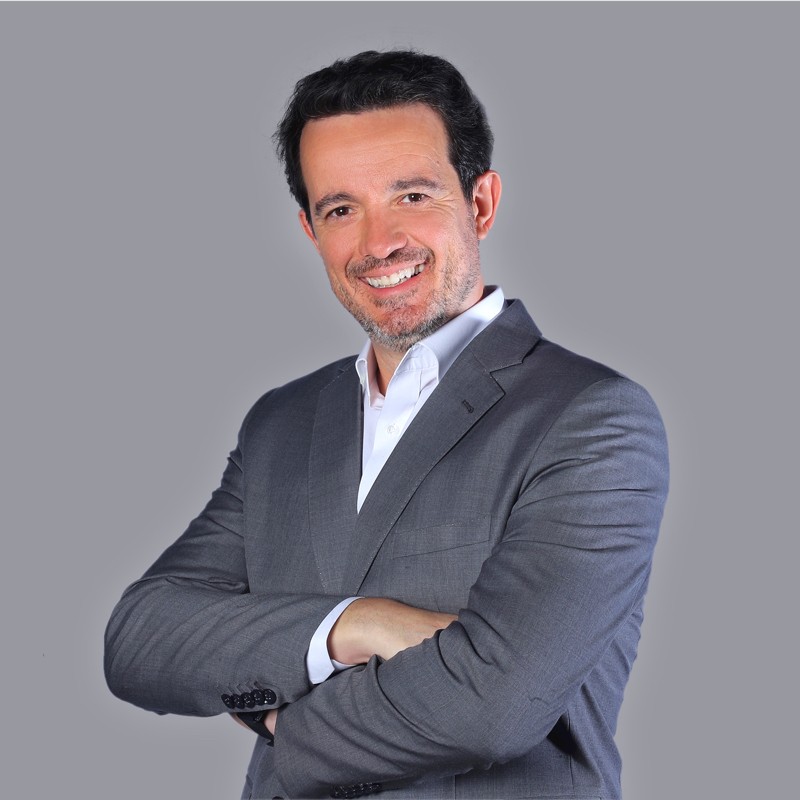 In a chat with GLEAC, Xavi spoke about GLEAC's metaverse project and how he can contribute to the lives of his NFT buyers. Take a look!
GLEAC: What, according to you, makes GLEAC's Lovely Humans project unique?
Xavi: NFTs are the new way to reinvent businesses. It is how people are going to interact going forward. When the internet boom happened in the 90s, the new way of interaction became through social media. Now, people are going to meet and connect through the Metaverse. Early adoption of this emerging technology by GLEAC makes this project unique and unheard of. GLEAC's project is at the heart of reinventing the world as we know it.
GLEAC: How do you think your NFT buyer will benefit from minting time with you?
Xavi: I come with a lot of experience and several stories that I want to share with the world. Innovation happens when two forces collide – in this case, the two forces are my NFT buyer and me. I would like to start conversations about problems that people are facing at their startup stage. I want to help entrepreneurs with their global vision. I find myself really involved with problems that challenge the status quo – the way we do things.
GLEAC: Why is it important to adopt Web3 tools?
Xavi: The metaverse will change all the dimensions in every organization. This includes – how products are made, how experiences are developed and delivered, and how operations are run. In the late 90s, people were still thinking if they should take their business online, and whether or not they should create a website for their company. A few thought that going online was not worth their time, few others just made their website a mirror to their brick-and-mortar business, but there were some who pioneered innovations online. The innovators were the real winners. Web3 tools are connecting the digital world with the real world. That's why, in my company, there is a common saying – "Meet me in the metaverse."
GLEAC: Which projects would you like to work on if you were to co-create something with your NFT buyer?
Xavi: I want to work with startups that have the ambition to transform the lives of millions of people. If the Founder has committed his work life to make his vision a success, consider me onboard! It is critical that the Founding team be fully involved. Technology can help you scale faster. I'm even keen to work with business leaders who are incubating their startups within their companies.
GLEAC: Which past decision of yours are you grateful for?
Xavi: I'm not good at defining unique moments because I see life as a continuum. But I vividly remember the first day of my first job at Hewlett-Packard. I was a fresh engineer joining a large company. There were other new joiners with me who said this was their dream job and they wanted to stay lifelong at Hewlett-Packard. On a side note, some of them are still there. But I had a different opinion. I wanted to learn as much as I could and then progress from there. Our jobs are just a platform to leave a bigger impact on this world.
GLEAC: If you had to explain your job to a 5-year-old, how would you do it?
Xavi: I think it would be easier to explain it to a 5-year-old as opposed to my parents! My mom still struggles with understanding what I do for a living. When I talk to my kids, I always give them examples of the problems I'm trying to solve. For instance, I'm currently working with energy clients on how they can make their energy transition more efficient. So while explaining to my kids, I talk about pollution, which is the problem. But I also talk about the solutions to these problems.
GLEAC: Which learning of your professional journey you'd like to share with the world?
Xavi: The learning is reinvention. I come from a humble background. My dad was running a small bakery north of Barcelona. My parents always challenged me to develop a hungry mindset about growth and reinventing myself. When I was 7-8 years old, I was putting butter on the bread in the bakery. I was involved in whatever small capacity. As I got older, I went on the frontline, selling cakes. And then when I was in university, I took up a side hustle to make some extra money. These experiences have shaped me and helped me understand that there is always more to learn. I have reinvented myself constantly and I never plan to stop doing it.
GLEAC: Work in your sector can get rigorous. How do you keep up the mojo?
Xavi: I love sports. I'm not saying I'm good at it, but I love practicing sports. I especially love sports that allow me to completely unblock. And I have different sports preferences for different seasons. For example, I love skiing in the winter. I also enjoy diving and playing Tennis. Add to that an area that has no network coverage, and I'm gold!
Xavi Anglada is part of our 'Lovely Humans' NFT drop happening on the 15th of October 2022! We give you access to 5 hours of his time through this this one-of-a-kind NFT.
For more awesome content from our other mentors check out our blog (www.gleac.com/blog). Visit at our website (www.gleac.com) and also for our NFTs head on over to Lovely Humans (www.lovelyhumans.io) to learn more!