What happens when a young woman enters a controversial energy sector that is infamous for destroying our planet with the hopes of bringing about a positive change? She does everything in her power to get the ball rolling in the direction that will save humanity!

We had the extreme pleasure of catching up with Shaima AlQassab – Business Developer at Siemens Energy. Her understanding of the current forms of energy wreaking havoc with our plant is so deeply ingrained that she's doing everything she can to get the tide flowing in a more sustainable direction. In a chat with GLEAC, Shaima touched upon crucial topics like the Energy sector today and how she's doing her bit to bring about change. Read on!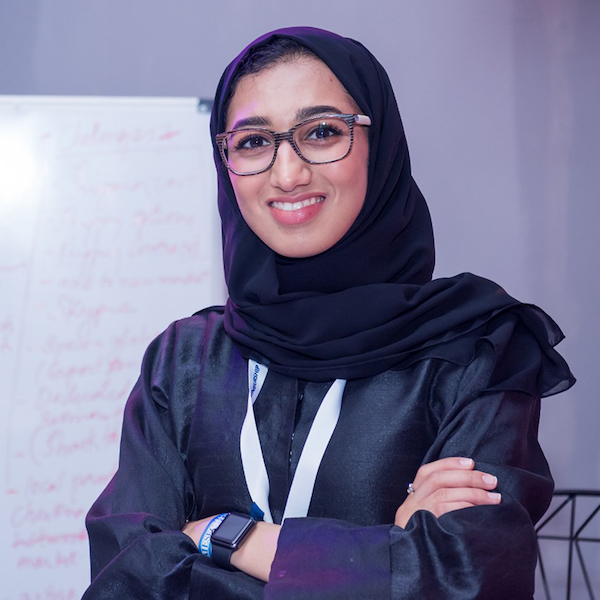 GLEAC: What would your future version thank you for?
Shaima: My future self will definitely thank me for never shying away from taking calculated risks. Mostly she will thank me for never blindly conforming to what society has in mind for a young female like me. For not choosing the conventional road and for questioning everything coming her way.
GLEAC: Which past decision of yours are you grateful for?
Shaima: I'm grateful to my 20-year-old self for deciding to take every possible opportunity that contributed to my growth. I'm also glad I never settled for less than what I deserve. I filter out people that take so much of my time but add no value.
GLEAC: What is your superpower soft skill?
Shaima: Because I'm very comfortable in my own skin, my superpower soft skill is allowing others to be comfortable too. I find that most people appreciate it because they can be who they wish to be without any constraints, and in my job people have fun working with me because all their ideas, experiences, and thoughts are accepted. I find that this way – even through conflict – we are able to be solution-oriented and work as a team that genuinely wants to support each other's growth. Basically, I'm a master of creating safe spaces for personal and professional growth! Also in every team that I have worked in, I always make sure the small achievements are celebrated because the end result is only a cherry on the cake.
GLEAC: What's your take on the Energy sector today and where it's heading?
Shaima: The energy sector will continue to exist today and forever because we will always need energy to study, move, and create. But it will evolve to different forms of energy – hopefully, a sustainable type of energy. There is an urgent need for sustainable energy resources as climate change is already threatening our existence. I'm mainly interested in the energy sector because it contributes the most to the destruction of our planet. I want to be part of the 'sustainable' movement.
GLEAC: Which are the 3 must-have soft skills for newbies looking to enter the Energy sector?
Shaima: Negotiation skills, analytical skills, and interpersonal skills. From the 3, analytical skills are most important as companies are currently dealing with big data and this skill is needed to collect data, analyze it, and present it in order to help the company make data-driven, fact-based decisions.
GLEAC: Are there any soft skills you need to work on to better yourself?
Shaima: I'm a 7 on 10 when it comes to active listening, I think I'm doing well because I intentionally decide to listen with all my senses. Sometimes I'm not very empathetic in certain situations and it stops me from listening
actively. I'm working on it.
GLEAC: What is the one learning of your professional journey you would like to share with the world?
Shaima: Make sure you work with excellent people who bring the best out of you. It is all about who you surround yourself with!
GLEAC: In hindsight, if you could change one thing about your career, what would it be and why?
Shaima: I would not go to engineering school. Instead, I'd enroll myself in the visual arts college simply because I was born to be an artist. I love to create!
The #GLEACMentorCommunity enables its mentors to network with like-minded individuals from over 47 countries through sharing knowledge, unlocking business opportunities, access to all of GLEAC's monthly events, and much more!
Interested in being part of our expert mentor community?
Email us at: mentor@gleac.com or apply through this link.
For more awesome content from our other mentors check out our blog (www.gleac.com/blog). Visit at our website (www.gleac.com) and also for our NFTs head on over to Lovely Humans (www.lovelyhumans.io) to learn more!