There are technology experts, and then there is Prof. Dr. Maximilian Fleischer – Co-inventor in about 180 international patent families! He has been a member of the Corporate Technology of Siemens, advancing gas sensors for various applications, tunable laser, and IR-spectroscopy for chemical process analysis. In 2020, Dr. Maximilian joined the newly formed Siemens Energy Organization, working in the corporate department for Strategy & Technology and Innovation in the role of Chief Key Expert. There he is supporting the CTO and working on a corporate level for Siemens Energy Innovations for the new energy system.
GLEAC has partnered with this awe-inspiring human for Lovely Humans. As part of this one-of-its-kind project, GLEAC will be minting Dr. Maximilian's time as an NFT! What does that mean? You will be able to bid for 5 hours of Maximilian's time that you can use over the period of a year. Dr. Maximilian is a prestigious member of the #GLEACMentorCommunity and he talks passionately about helping the world become more sustainable with new technologies.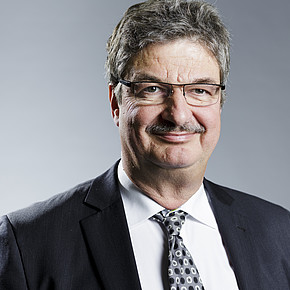 In a chat with GLEAC, Dr. Maximilian spoke about his 3 greatest achievements and his greatest pride and joy. Take a look!
GLEAC: What, according to you, makes GLEAC's Metaverse project unique?
Dr. Maximilian: GLEAC's Lovely Humans project is unique as it opens up new doors for communication and experienced mentoring.
GLEAC: How do you think your NFT buyer will benefit from minting time with you?
Dr. Maximilian: I have studied technical physics and received my Ph.D. from TU- Munich, my habilitation and honorary professorship from the TU-Budapest. I became an honorary member of the Hungarian Academy of Science. My recent activities focus on energy-related topics: conversion of CO2 using renewable electricity into chemicals and fuel, new energy storage, and dispersed photovoltaic energy generation. My extremely broad technical knowledge allows me to listen and share my knowledge with optimism on any topic the buyer may have in mind.
GLEAC: Why is it important to adopt Web3 tools?
Dr. Maximilian: This further stage of evolution of the www, having a more democratic, decentralized character will supply a whole new range of beneficial functionalities.
GLEAC: Which projects would you like to work on if you were to co-create something with your NFT buyer?
Dr. Maximilian: One option would be to share my knowledge on the new environmentally-friendly energy system and co-create options on how the buyer can contribute there. This is only an option; I am open to working on all variants of scenarios on how to improve life using new technologies.
GLEAC: What is the one learning of your professional journey you would like to share with the world?
Dr. Maximilian: It is never on others, but always on ourselves to change the world.
GLEAC: Which hard skills v/s soft skills are required for your role?
Dr. Maximilian: It is my extensive academic background in natural sciences that help me judge what is doable. My curiosity and eagerness to listen allow me to understand what is needed.
GLEAC: What are your other hobbies or interests?
Dr. Maximilian: Psychology (the beauty of minds), music and arts, nature (the beauty of the world), traveling.
GLEAC: Which is your proudest moment?
Dr. Maximilian: When my first grandchild arrived in this world.
GLEAC: It's 5 years from now, and we meet on a plane, who have you become and where are we going?
Dr. Maximilian: I hope to have contributed to the fact that the plane is flying with carbon-neutral fuel. And I am in a position to continue providing people who want to improve the world with my ideas on how to do this. We are going to explore a new place in the world.
GLEAC: Which, according to you, are your 3 greatest achievements?
Dr. Maximilian: Providing ideas for new technical solutions that led to hundreds of patents and a series of successful new products. Always instantly sharing my ideas with others and giving many away, always knowing there are many more ideas to come. Never lose humbleness and always enjoy life.
We give you access to 5 hours of Maximilian's time through this one-of-a-kind NFT. For more awesome content from our other mentors check out our blog (www.gleac.com/blog). Visit our website (www.gleac.com) and also head on over to Lovely Humans (www.lovelyhumans.io) to learn more!