There is a lot of chatter around environmental degradation and sustainability, but how many of us are actually doing something about it? Meet Tatiana Antonelli Abella – Founder and Managing Director of Goumbook, a Social Enterprise established in 2009 dedicated to Sustainability and Green Living in the UAE and beyond. In 2021, Tatiana was nominated by LinkedIn as a UAE Top Voice in Sustainability. Considered one of UAE's top environmental influencers, she contributes regularly to media and at conferences in her role as a green business leader in the country.
GLEAC has partnered with this inspiring woman for Lovely Humans. As part of this one-of-its-kind project, GLEAC will be minting Tatiana's time as an NFT! What does that mean? You will be able to bid for 5 hours of Tatiana's time that you can use over the period of a year. Tatiana is a prestigious member of the #GLEACMentorCommunity and she talks passionately about environmental sustainability among other things.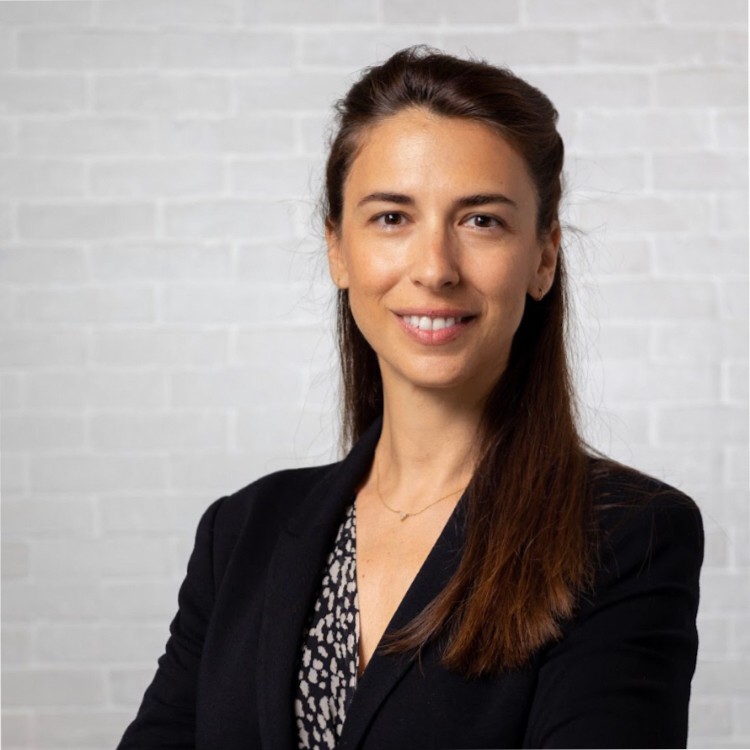 In a chat with GLEAC, Tatiana spoke about her shift to the UAE and what led her to start her business. Take a look!
GLEAC: What, according to you, makes GLEAC's Lovely Humans project unique?
Tatiana: Personally, I'm very new to the Metaverse. But I do believe that it is a great opportunity for everyone to participate. And I look forward to better understanding the metaverse and its intricacies. I think it's great that people will be buying an NFT and will be able to learn about sustainability and environmental awareness. I love conducting awareness sessions and educational programs around these topics. And what's truly unique is that you will be able to invest in face time with an expert from a different part of the globe to talk about a topic that truly intrigues you.
GLEAC: How do you think your NFT buyer will benefit from minting time with you?
Tatiana: I bring to the table 13 years of experience working in environmental sustainability in the UAE. In the last several years, the entire ecosystem in this country has witnessed an overhaul. The conversation has shifted from 'going green' to 'sustainable development'. If you want to better understand how this shift has happened and what led to this shift, I will be happy to share my experience. There's also the angle of how one can contribute to this movement whether you belong to a private sector or a public sector. I'll be able to help you answer the question – "How can I leave a positive impact on the environment?"
GLEAC: Which projects would you like to work on if you were to co-create something with your NFT buyer?
Tatiana: I would love to be able to engage on different levels. The rehabilitation of Mangrove forests in the UAE is a matter of concern at the moment. I want to help young people understand their role in this movement of sustainability. Unfortunately, at this moment, sustainability is viewed as an 'add-on'. This mindset needs to change. Whether it is finance, architecture, furniture design, clothing, or even accounting – there is a huge opportunity to apply sustainable strategies. Planting trees is great, but we also need to look at issues such as plastic pollution. Whether you're a school or a corporate, if you have an environmental project in mind, I'll be happy to help!
GLEAC: What made you start a business in 'sustainability'?
Tatiana: At the start of my career, I was specializing in urban planning. This was one of the reasons I was excited to come to Dubai, it was a new city that was being built. But in my first year itself, I realized that this incredible country was lacking in waste management and water management. It was wasting important resources. The question in my head was – "How are we building this city without taking care of its infrastructure?" Even today, we consume a lot of water as compared to the world. That's why I decided to start the conversation around natural resources and how we – as individuals and corporates – can make a difference.
GLEAC: Which past decision of yours are you grateful for?
Tatiana: I'm grateful that I had the courage and opportunity to move to the UAE 17 years ago! At that point, it seemed like a crazy decision. When my husband and I announced to our families that we were making this move, their first reaction was – "Where is Dubai?" My 3 children were born here and I set up my business here – I did this with full support from the community and the government.
GLEAC: If you had to explain your job to a 5-year-old, how would you do it?
Tatiana: I'm trying to make sure that when you grow up, you will have fish in the sea, access to clean water, and be able to breathe clean air.
GLEAC: What are the pros and cons of your job?
Tatiana: There are several pros. I love what I do and I have the privilege to work with an amazing team. We meet incredible companies that are equally invested in a sustainable future. But there are cons too. Sometimes, companies don't take the necessary action despite the problems glaring them in the face. We have the solution, but they don't think the problem of the environment is important enough. That's when it can get frustrating. I can see how much waste we are creating on a daily basis and how many harmful chemicals we are using. But I also know who to talk to in order to get the ball rolling.
GLEAC: Which is the one learning of your professional journey you'd like to share with the world?
Tatiana: Nothing is impossible. Since I started on this mission, I was told several times – I won't be able to achieve what I've set out to do. My biggest learning is that you already have a 'no', so from there, things can only get positive! Always try for a 'yes' and you'll find someone to support you in your journey. Never lose hope and just give it your best shot!
Tatiana Abella is part of our 'Lovely Humans' NFT drop happening on the 15th of October 2022! We give you access to 5 hours of her time through this one-of-a-kind NFT.
For more awesome content from our other mentors check out our blog (www.gleac.com/blog). Visit at our website (www.gleac.com) and also for our NFTs head on over to Lovely Humans (www.lovelyhumans.io) to learn more!