What happens when you meet a man so profound and rich in experience that he leaves you awestruck? And the best part? He is not only knowledgeable on pressing issues but also an absolute delight to talk to! Over the last week, I'm so glad to have had the opportunity to talk in length with none other than Tom Furness – a professor at the University of Washington. For 57 years, Tom has been building interfaces between humans and machines that unlock human intelligence and link minds. This has led to the invention and development of what we know today as virtual reality.
GLEAC has partnered with this awe-inspiring professor for Lovely Humans. As part of this one-of-its-kind project, GLEAC will be minting Tom's time as an NFT! What does that mean? You will be able to bid for 5 hours of Tom's time that you can use over the period of a year. Tom is a prestigious member of the #GLEACMentorCommunity and he talks passionately about the metaverse and virtual reality amongst other things.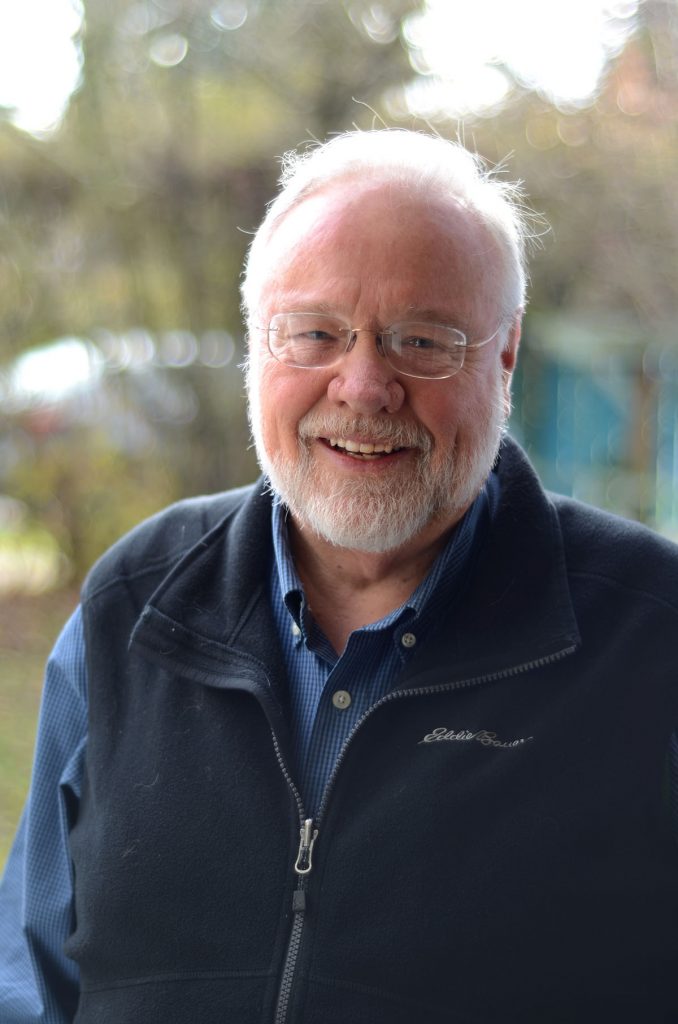 In a chat with GLEAC, Tom spoke about how virtual reality has evolved over the years and what he expects of the metaverse. Take a look!
GLEAC: What, according to you, makes GLEAC's Lovely Humans project unique?
Tom: 'Lovely Humans', as a concept, is a brilliant idea. I believe all humans are lovely! However, a few of us, are going to be presented as NFTs. I'm particularly interested in this project as not only will I be able to help others on their journey, but also use the funding that GLEAC provides for non-profit activities and NGOs I'm interested in. Everyone wins this way. I love problem-solving, visionary thinking, and in general working with people! This NFT allows for value exchange in the Metaverse in a way that we may not see otherwise.
GLEAC: How do you think your NFT buyer will benefit from minting time with you?
Tom: First of all, I'm hoping to have a lot of fun! But I'm also interested in solving problems – for companies, universities, or any organization for that matter. I'm also looking to better understand what the broader picture of the Metaverse signifies and its implications. I have been working in my field for 57 years – a long, long time. And I believe this project is the manifestation of the work I've done so far. With all the research I've conducted and the companies I've started, I can impart lessons to those beginning and help them build a platform of their own.
GLEAC: Why is it important to adopt Web3 tools?
Tom: We want to have a completely open-source that everyone has access to, without it being centralized. One of the things that are going to be a big deal is value exchange. How do we not only provide information but how do we exchange value in terms of currency? And that's where Web3 comes into the picture – it isn't owned by any one company, it's universal.
GLEAC: Which projects would you like to work on if you were to co-create something with your NFT buyer?
Tom: All of them! I'm particularly interested in education. I like the idea of starting with a clean slate. I believe our institutional education system is failing, it needs to be got into the modern world. It's already happening in online education – students are able to learn at their own pace and pick topics they are interested in. But I'm also a scientist and an engineer. I love building things! New technologies are being introduced that will accelerate our ability to learn in areas of health and well-being, design, and even entertainment. So yes, I'm interested in co-creating in all of these areas.
GLEAC: How, according to you, is the Metaverse going to unfold?
Tom: For a moment, let's compare the Metaverse to fire. Fire is a great thing – it warms our body and we use it to cook our food. But if it isn't contained, it can burn us. The metaverse is similar. At the moment, it is a contained powerhouse that can lift our civilization or tank it. The metaverse can be used for good and evil. And if we do bad things in this new world, we are never going to forget it. It is up to us humans to use it wisely.
GLEAC: Which hard skills and soft skills are required for your job?
Tom: We need to have hardware technology to build the metaverse, and for that, we need an understanding of how things work. That is a definite hard skill. The engineering of electronics and materials associated with the Metaverse can really help. When it comes to soft skills, your ability to look at a problem and find a solution is a plus. Another important soft skill is understanding the psychology of experience. The hardware is going to be the medium, but the soft skills are going to be the message.
GLEAC: Are there any soft skills that you need to work on?
Tom: I want to be able to keep refueling my imagination and continue being curious. It's very important to me that I always be empathetic. If the child inside me is alive, I consider myself lucky. One can conquer anything with the heart of a child and wonder for the world.
GLEAC: What are your hobbies outside of work?
Tom: Well, I love playing with my grandchildren. We have a home on the beach and I live going into the water and walking along the beach. Whether it is whale watching, surfing, hiking, or kayaking, I love interacting with the outdoors. Photography is another one of my passions and so is woodworking. The smell of wood and being able to build things is always great.
Tom Furness is part of our 'Lovely Humans' NFT drop happening on the 15th of October 2022! We give you access to 5 hours of his time through this one-of-a-kind NFT.
For more awesome content from our other mentors check out our blog (www.gleac.com/blog). Visit at our website (www.gleac.com) and also for our NFTs head on over to Lovely Humans (www.lovelyhumans.io) to learn more!