A strong believer in "If you organize your kitchen, you can organize your life", Sumaya Obaid is an Emirati chef and Nestle's proud ambassador! The kitchen is the world in which she excels, and healthy cooking is the line that characterizes her. She seeks to make Emirati food on the list of international dishes. Sumaya asserts that "each dish she offers carries her own touch mixed with feelings of love for her authentic Emirati heritage and culture, through her blending of Emirati cuisine and all international cuisines."
GLEAC has partnered with this awe-inspiring human for Lovely Humans. As part of this one-of-its-kind project, GLEAC will be minting Sumaya's time as an NFT! What does that mean? You will be able to bid for 5 hours of Sumaya's time that you can use over the period of a year. Sumaya is a prestigious member of the #GLEACMentorCommunity and she talks passionately about all things related to cooking.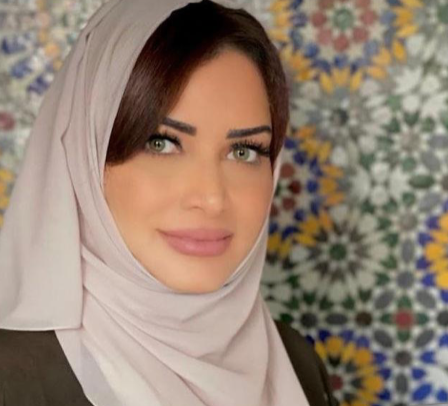 In a chat with GLEAC, Sumaya spoke about GLEAC's metaverse project and the soft skills required in her field. Take a look!
GLEAC: What makes GLEAC's Metaverse project unique?
Sumaya: The one thing that makes GLEAC's Metaverse project stand out from other Utility NFT projects is its ability to give people access to experiences and knowledge – which wouldn't have been available otherwise.
GLEAC: How do you think your NFT buyer will benefit from minting time with you?
Sumaya: If you want to succeed in a particular region, you ought to understand the intricacies of that region's market. After years of working with the people in the Emirates, I now have hands-on training and expertise in the local market here and I'm keen on lending my expertise to specific industries.
GLEAC: Why is it important to adopt Web3 tools?
Sumaya: With the tech world evolving at breakneck speed, Web3 will inevitably be our future. Being an early adopter of this evolving technology will give you an edge over the others in the market.
GLEAC: What is the one learning of your professional journey you would like to share with the world?
Sumaya: Being a woman in the East in a male-dominated space is not easy. Charisma and sheer consistency were always my strengths in everything I've done. Those were the attributes that got me through most challenges and which I'd like to share with the world.
GLEAC: Which projects would you like to work on if you were to co-create something with your NFT buyer?
Sumaya: A restaurant and/or an ecosystem targeted to people in the culinary industry.
GLEAC: Which hard skills v/s soft skills are required for your role?
Sumaya: Well, to be a successful chef, cooking skills are mandatory. But that's the hard skills side of the business. Being artistic and empathetic are people skills that will take you a long way.
GLEAC: Do you have any other hobbies or interests?
Sumaya: I like painting in my free time. Also, giving back to people of determination gives me inner joy.
GLEAC: What is your proudest moment?
Sumaya: I have many, thanks to God. But the proudest, I would say, is the first day I realized that the path I had chosen wasn't just a dream and that it could be a reality.
GLEAC: It's 5 years from now, and we meet on a plane, who have you become and where are we going?
Sumaya: Hopefully, when we meet 5 years from now, I'll be a chef pushing and recreating the Eastern classic cuisines in a modern way – introducing them to people all over the world. I've always wanted to showcase our beautiful culture and traditions. Doing this through my line of work and mentoring young women from the East while helping them achieve their goals is what I would like to be doing.

We give you access to 5 hours of Sumaya's time through this one-of-a-kind NFT. For more awesome content from our other mentors check out our blog (www.gleac.com/blog). Visit our website (www.gleac.com) and also head on over to Lovely Humans (www.lovelyhumans.io) to learn more!