Are you a company that is looking to increase its valuation by developing an IP strategy? If yes, we have just the person you're looking for! JiNan Glasgow George is the co-founder of Magic Number (http://patentforecast.com/) and the founder of Neo IP (https://neoipassets.com/). JiNan is recognized worldwide for her expertise in intellectual property. A thought leader in the field, JiNan has been featured in Bloomberg News and Forbes, and she is a member of the Forbes Tech Council.
GLEAC has partnered with this awe-inspiring human for Lovely Humans. As part of this one-of-its-kind project, GLEAC will be minting JiNan's time as an NFT! What does that mean? You will be able to bid for 5 hours of JiNan's time that you can use over the period of a year. JiNan is a prestigious member of the #GLEACMentorCommunity and she talks passionately about creating a positive impact with her patent technology.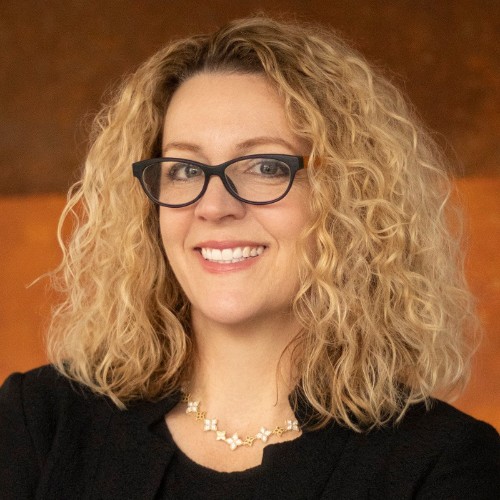 In a chat with GLEAC, JiNan spoke about GLEAC's metaverse project and a past decision she's grateful for. Take a look!
GLEAC: What, according to you, makes GLEAC's Metaverse project unique?
JiNan: Your Lovely Humans project is the first of its kind to deploy NFTs for engaging with experts in any area. You've opened a door to extraordinary interactive experiences that will unleash a new level of creativity and collaboration that is without limits. Anyone in the world can interact with a world expert – it will let humanity go big on imagination!
GLEAC: How do you think your NFT buyer will benefit from minting time with you?
JiNan: I help people transform ideas into assets. Everyone has ideas – it's an unlimited resource. But ideas are worth nothing unless you do something with them. I'll share the secrets of transforming ideas into assets and reveal to my NFT buyer their true worth as inventive humans. It will unlock the potential to see the world differently – in terms of solutions instead of problems.
GLEAC: Why is it important to adopt Web3 tools?
JiNan: It's the evolution of the Internet and how we interact with it. We imagine Web3 will deliver a robust web experience that connects users to decentralized data through blockchain for every type of application – from education to entertainment to innovation and creative collaboration that makes a commercial impact while being accessible to everyone. Decentralization, security, personalization – new keys to unlock the virtual world like never before.
GLEAC: Which projects would you like to work on if you were to co-create something with your NFT buyer?
JiNan: I'm fascinated by outer space so I'd like to collaborate to advance the space experience for humanity's good. I imagine we can explore space more deeply to learn more intimately how to live better on Earth. Space activity requires recycling resources and creative courage for new experiments for food, medicine, plant life, and human longevity. I'd like to inspire the next generations to live more abundantly on Earth while exploring the galaxy without limits. Past space travel and research have released new inventions and innovations on Earth that have made a commercial impact.
GLEAC: Who do you have to thank for a decision that you made that got you where you are today?
JiNan: My law firm mentor Ed Rilee – THANK YOU! After my first career in engineering for new product development and research/development, I decided to become a patent attorney to expand my own science and technology horizons and to work with entrepreneurs who were bringing inventive solutions into the world. Directly after law school, I decided to launch my own law firm.
To the person – everyone told me not to do it, but to work for someone else for 2 years instead to gain experience. I'd already worked for over 5 years in industry as well as the US Patent Office as an Examiner. I was ready to start – informed by data and what challenges may arise. Ed believed I could do it successfully and agreed to mentor me – responding to questions at any time, on any issue. He helped me realize that the practice of law is most importantly affected by "the people factor" – and helped me understand how miraculous it is that human beings invent and create solutions everywhere.
If you can imagine it, you can do it! His mentorship was priceless to me! I've been practicing for over 23 years so far and have helped clients around the world – from US entrepreneurs and businesses in every area (hi-tech & software to biotechnology/pharma) and around the world. I help people transform ideas into assets that make a commercial impact.
GLEAC: What will your future version thank you for?
JiNan: I'm continually working on software that helps anyone explore patent data through visualization – Patent Forecast® software uses machine learning and content-dense, dynamic & interactive diagrams that let users navigate any technology or science sector to see what inventive solutions exist – and how each area is evolving with every patent data point. It's being used by engineers – but also students to expand their knowledge base quickly in any area of interest. You can only invent from what you know; the more you see, the more you know. Patents are teaching documents that stimulate inventive solutions – next-generation solutions to existing problems and for problems that do not yet exist, they will be a source of emergent solutions. In emerging markets, Patent Forecast data could be leveraged to make a commercial impact faster, de-risking capital deployment and accelerating improved life conditions for humanity and for the Earth.
GLEAC: What is your superpower soft skill?
JiNan: Imagination is my superpower soft skill. Coupled with Curiosity, Creativity, and Perseverance, it's unstoppable! I love people and my job as a patent attorney is to help other people realize their true worth by transforming ideas into assets that make a commercial impact. It takes creative courage to challenge the status quo and grow beyond where we are today. Inventors and innovators see the world differently but sometimes don't communicate their vision completely or in a way that others understand or appreciate it.
I listen with optimism, trying to grasp the potential of the inventor and their ideas, and ask questions. As well as use data to give context and comparison to the inventions we capture. We iteratively explore differentiation. Then we stimulate the original invention to be its greatest solution footprint and create the intellectual property assets from there. Then I connect the inventors and innovators to the resources they need to deploy the invention commercially. Sometimes that's financial resources or corporate partners; sometimes it's another person or people who open doors to what's needed to advance the project. Imagination starts with one person, and then ultimately draws others in to deploy the imagined solution – it's a team effort to transform ideas into reality. It's God's power working in us as this superpower — it can do infinitely beyond what we can ask or imagine. So let's deploy imagination to its limits and see where we go, and what we can do with it!
GLEAC: With all the changes happening in the world, is our sector going to survive?
JiNan: Humans invent. Humans create intellectual property. As long as there are problems, there will be solutions to those problems. People will solve them inventively and want to share their work and monetize it commercially. These are the foundations of intellectual property law – we create business assets with legal activity. It will need to continually evolve so that we can support clients.
GLEAC: Which skills will those belonging to your sector have to acquire to become indispensable?
JiNan: Every day, deploy curiosity, imagination, creativity, active listening, caring & respect for the humans we serve with love. Do it in a proactive way, as a team player.
GLEAC: If you had to explain your job to a 5-year-old, how would you do it?
JiNan: I'm an idea ninja. My tools are words and images. I often use these tools in stealth mode. When I encounter an inventor, I listen to help them solve their problem. I leap into action deploying my tools with expert skill when the core idea is revealed. I create important, valuable things called IP assets that unlock wealth, treasured solutions, and prosperity.
GLEAC: What is the one learning of your professional journey you would like to share with the world?
JiNan: When we think we see & know, ask: what am I not seeing yet? Sometimes changing your location, where you are in the world, to be away from everything familiar, everything that often defines who we are (our family, friends, home, work, stuff…), can stimulate thinking from a completely new point of view.
When I was traveling in Japan for an entrepreneur conference in 2007, I was meditating, praying, and journaling and had the inspiration to go to Africa to help economies. My initial thought was: I'm a patent attorney. No one files patents in Africa, so what can I do? I held onto that idea and tried to visualize it and share it with others. Then another piece of the puzzle appeared: an entrepreneur from Africa traveled to North Carolina, USA to meet with me about filing a US patent for an invention.. After we talked about his initial idea, I asked him what else he was working on. The big problem he described in detail for me, and that he was about to invest a lot of money and time to hire engineers to solve it. The epiphany: the problem had already been solved.
Patent data is a collection of inventive solutions to problems – freely documented and searchable for anyone to read and learn from. This turned the patent system "upside down" for me at that moment – because he wanted to solve the problem in Africa, all of the US patented solutions (not filed in Africa) were free to use – dedicated to the public. It made me see the value of patent data in a completely different way – how to derive value from that data to accelerate solutions in emerging markets – like "free" research and development to de-risk and expedite bringing solutions to reality. Human imagination is documented for the world to discover – the patent system is a beautiful thing. Explore using the data in unconventional ways to discover new treasures!

We give you access to 5 hours of JiNan's time through this one-of-a-kind NFT. For more awesome content from our other mentors check out our blog (www.gleac.com/blog). Visit our website (www.gleac.com) and also head on over to Lovely Humans (www.lovelyhumans.io) to learn more!