What if you got an opportunity to learn from someone who has rich and diverse experience in starting multiple startups? Prashanth Ranganathan is not just a serial entrepreneur who has 3 successful startups to his name. He did it all while juggling a young family! Chief Executive Officer at PayU Credit LazyPay, Prashanth, has spent the last 20 years learning about risk, credit, underwriting, and collections. How each of these can be fundamentally affected through the use of data and technology.
GLEAC has partnered with the formidable Prashanth for Lovely Humans. As part of this one-of-its-kind project, GLEAC will be minting Prashanth's time as an NFT! What does that mean? You will be able to bid for 5 hours of Prashanth's time that you can use over the period of a year. Prashanth is a prestigious member of the #GLEACMentorCommunity and he brings with him a wealth of experience on fintech that he's eager to share with the world.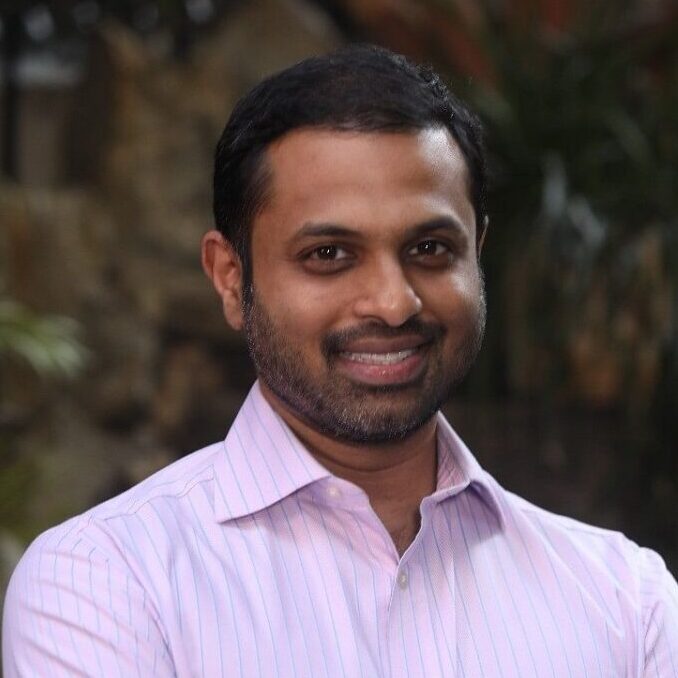 In a chat with GLEAC, Prashanth revealed how his NFT-buyer will benefit from minting time with him and what he brings to the table in the sense of entrepreneurship. Take a look!
GLEAC: What, according to you, makes GLEAC's Lovely Humans project unique?
Prashanth: There is a lot of buzz about NFTs and the metaverse at the moment. But what I find unique about GLEAC's 'Lovely Humans' project is that it combines the traditional real world with the metaverse in a very meaningful way. One of the best ways a person can contribute to society is by contributing their time. With the world of experience that GLEAC's expert leaders possess, capturing their time into an NFT is a cool concept and unheard of thus far. Personally, I'm quite excited to contribute my time to help people benefit.
GLEAC: How do you think your NFT buyer will benefit from minting time with you?
Prashanth: I'm a serial entrepreneur. I'm 3 companies in and I've been quite successful in all 3. There's a ton of learning one can gain from building companies from scratch. There are several people who are sitting on the fence at the moment, looking to start something of their own. All they need is a slight nudge or a confidence boost to push them over to the other side. I believe that talking to me and hearing about my experiences can lend someone that confidence boost. If you want to go from 'Want'repreneur to entrepreneur, I can help you.
Over the last 2 decades, I've also acquired a fair bit of experience in the traditional finance space and also in Fintech. If you're looking to start a Fintech-related startup, I'm happy to walk you through my learnings. You won't learn the hard way and avoid the mistakes I made. Also, I've built these startups while juggling a young family. A lot of folks put away startups as a career choice because they have young families. Having done multiple startups while having a young family, I can offer a unique perspective on how you can focus on one thing without side-lining the other.  
GLEAC: Why is it important to adopt Web3 tools?
Prashanth: One of the reasons I'm excited about Web3 as a movement is because you get to future-proof yourself. Whether or not we are stuck in our existing ways, the world is moving in a certain direction; that direction is Web3. Web3 will get better defined as things start to take shape, but we need to future-proof ourselves if Web3 is indeed the future. The whole concept of decentralization denotes giving 'power back to the people'. This is empowering because we've spent the last few decades putting power and control in concentrated centralized systems. The dissipation of power will equal the level-playing field, so to speak. 
GLEAC: Which projects would you like to work on if you were to co-create something with your NFT buyer?
Prashanth: I love to co-create things where I can add value. I would love to co-create in the world of Fintech – in consumer lending or merchant lending. Also co-create something from a geographical standpoint – for USA or India, two markets I've been deeply involved in and add value to a project in technology.
GLEAC: Which hard skills and soft skills are needed for your job?
Prashanth: I'm the CEO of PayU Credit. One of the key soft skills needed to run a large company is being able to set direction in a way that people can follow with clarity. Often, it's just not about leading from the front. I spend a lot of my time evangelizing where we are headed. The whole idea is to get people to believe in your vision and sign up for your mission.
I run a consumer-lending business, so the hard skills would definitely include having a solid understanding of the underlying financial economics. This includes knowing how to do risk evaluation, how credit is dispersed, and how to build a viable portfolio.
GLEAC: How would you explain your job to a 5-year-old?
Prashanth: My job is to get people to do what needs to get done for the collective good of a company. The company itself is in service to the consumers; people who benefit from the products and services that we offer. The consumers pay us for the service that we offer them and that, in turn, helps us pay ourselves and keeps the family running.
GLEAC: Which is the one learning of your professional journey you would like to share with the world?
Prashanth: I've been a serial entrepreneur multiple times and the thing that is part and parcel of being an entrepreneur is constant failure. The one thing you get very good at is picking yourself up dusting yourself off and trying again. I've learned resilience over time. Unfortunately, you don't learn resilience in school or a comfortable salaried job. It's something you learn on the part of entrepreneurship. Once the fear of failure falls off, the odds of success go up.
GLEAC: Work in your sector can get rigorous. How do you keep up the mojo?
Prashanth: You need to get good at compartmentalization. There will be times when you've just had a tough conversation followed up with someone who needs your help. In this case, you should be able to put y
our previous set of emotions aside and help them with their needs. In a day, you'll have some positive encounters and some negative ones. Nonetheless, you need to maintain an even poise. As the CEO, you have to balance it out. A little bit of reading and TV, for instance, helps me feel calm.
Prashanth Ranganathan is part of our 'Lovely Humans' NFT drop happening on the 15th of October 2022! We give you access to 5 hours of his time through this one-of-a-kind NFT.
For more awesome content from our other mentors check out our blog (www.gleac.com/blog). Visit at our website (www.gleac.com) and also for our NFTs head on over to Lovely Humans (www.lovelyhumans.io) to learn more!